Army Chief of Staff reveals the date of the end of the battle of Mosul
Army Chief of Staff reveals the date of the end of the battle of Mosul
Sunday April 30, 2017 at 16:18 pm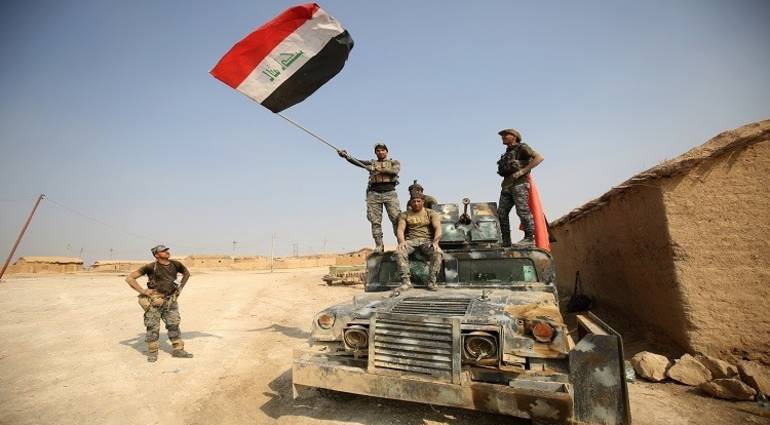 BAGHDAD / Sky Press:
Said Army Chief of Staff, Othman al-Ghanemi, near the end of the battle for the restoration of Mosul, adding that the battle will end within another three weeks, despite the population density that resides in Mosul Ayman, as he put it.
He Ghanimi in a press statement seen by "Sky Press," predicted that the output of the organization Daesh from Mosul in the next May, despite the resistance organization in the old city densely populated, pointing out that the battle will end "within three weeks maximum," as he put it.
It provides an international coalition led by the United States in support of air and ground attack on major cities north of Mosul, which fell into the hands Daesh in June 2014. has organized control over most of the city's neighborhoods since the offensive began in October of last year 2016, and is surrounded by troops now in the neighborhoods located northwest of the city, including the historic old city center.
The United Nations believes that up to half a million people are still in the area controlled by the militants in Mosul, including 400 thousand people in the old city with a lack of food and water resources and the lack of hospitals.
The barricaded organization between civilians and usually performs severe counter-attacks to prevent troops from approaching Nouri mosque in the old city, which declared him the organization's leader Abu Bakr al-Baghdadi, a state succession in parts of Iraq and Syria. Mosul is the largest city in the grip of Daesh in both countries.
Leading the attack inside Mosul anti-terrorist device that the US-trained federal police, also exceeds the total number of troops involved in the fighting against al Daesh in Mosul, 100 thousand fighters.
According to estimates by the security forces, the number of fighters up Daesh who are still inside Mosul to between 200 and 300, most of them foreigners, down from about 6 thousand fighters start time of the attack, while approaching the total number of people displaced from Mosul since October of 400 thousand people, or about a fifth of the population of Mosul before control of the organization of the city.
skypressiq.net