Federal police advancing another 200 meters towards Nouri Mosque
Federal police advancing another 200 meters towards Nouri Mosque
Sunday April 16, 2017 at 18:00 pm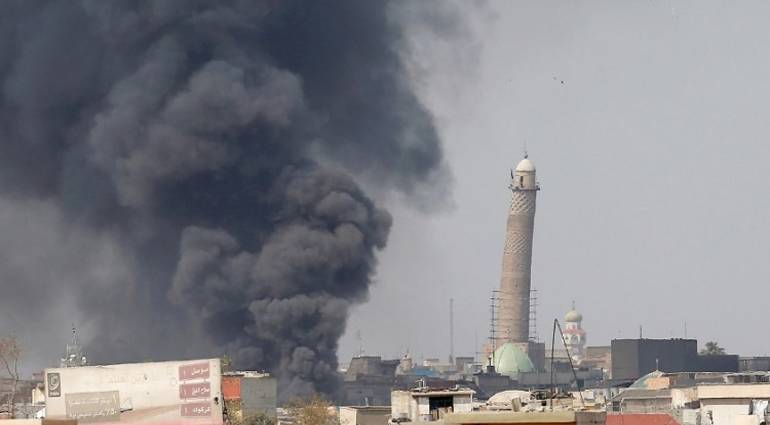 BAGHDAD / Sky Press:
Security forces carried out a new attack, Sunday, in the old city of Mosul, the federal police advancing 200 meters towards Nouri mosque with a large symbolic value.
The statement confirmed the Federal Police received "Sky Press," that "the federal police forces advanced 200 meters into the old city with a high population density in western Mosul, where large tanks and military vehicles from work because of the narrow streets are not able."
An officer of the Federal Police, said that progress began in the early morning and Iraqi forces are battling militants from house to house, they use motorcycle bombs that have become favorite weapon now and federal police forces control all the houses to avoid attackers motorcycles filled with explosives.
The mosque Nouri great symbolic value is the one who declared him the leader of the organization Daesh the "Caliphate State" on land in Iraq and Syria, Abu Bakr al-Baghdadi, and Iraqi forces have approached the mosque, so that became a goal since her eyesight last month.
skypressiq.net