Maliki's nomination for the presidency of the National Alliance for the beginning of the return of dictatorship
Liberal bloc: Maliki's nomination for the presidency of the National Alliance for the beginning of the return of dictatorship
Thursday April 13, 2017 at 18:07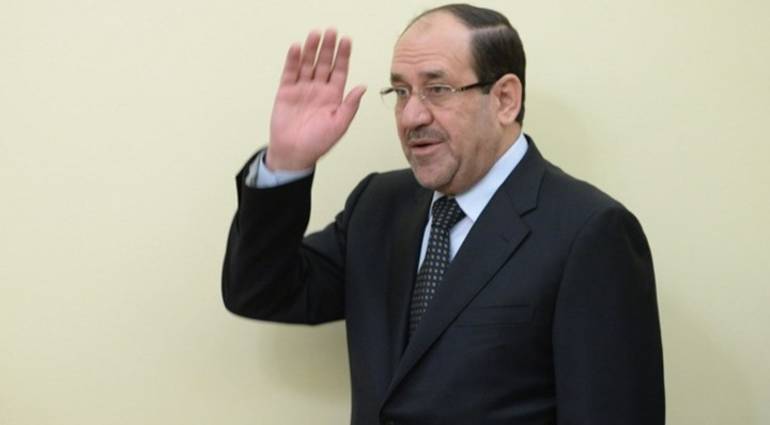 BAGHDAD / Sky Press:
Counting MP for the Liberal bloc Ghazwan Shabani, on Thursday, the nomination of Vice-President Nuri al-Maliki as head of the National Alliance for the beginning of the return of "dictatorship" political decisions "ill-considered", wondering whether the National Alliance has been unable to find another figure represents.
Said Shabani in a statement received "Sky Press," said that "Nuri al-Maliki's nomination for the post of president of the National Alliance, the beginning of the return of dictatorship and political decisions not studied," he said, adding that "this step stain pursuing all those who try to be traced back to factional and partisan interests on the blood of the innocent account who have fallen as a result of the wrong policies. "
Shabani added, "What made this personal Iraq only years of devastation and destruction during his reign and the fall of the major cities of Iraq, however Daesh and the spread of corruption in all joints of the Iraqi state, the great escalation of tense political speeches, which calls for division among the sons of the same country and the armies of the unemployed," and urged " sons of Iraq "to" stand firmly by declaring their refusal to return patron of corruption Nuri al-Maliki. "
He asked Shabani "Is the National Alliance's inability to find a figure represents whether that this character has cost Iraq the scourge of terrorism and the loss of billions on fictitious projects and massacres suffered by our children, including the massacre of Spyker and thousands of widows and orphans, and to protect the corrupt and exploit opportunities to play on the sectarian strings through it onto militias impudent in the implementation of its objectives and exploitation of the judiciary to fabricate charges against his opponents and all those who address corruption. "
The head of the National Alliance Ammar al-Hakim called on Wednesday (April 12, 2017), to begin the procedures for selecting the presidency for the next alliance, and what was described as the "national majority" that it will be "Sail Iraq ship" in the next phase, he stressed that a political settlement will maintain the country.
skypressiq.net