The Iraqi government will send 222 billion dinars to banks Kurdistan
The Iraqi government will send 222 billion dinars to banks Kurdistan
Monday April 10, 2017 at 13:55 pm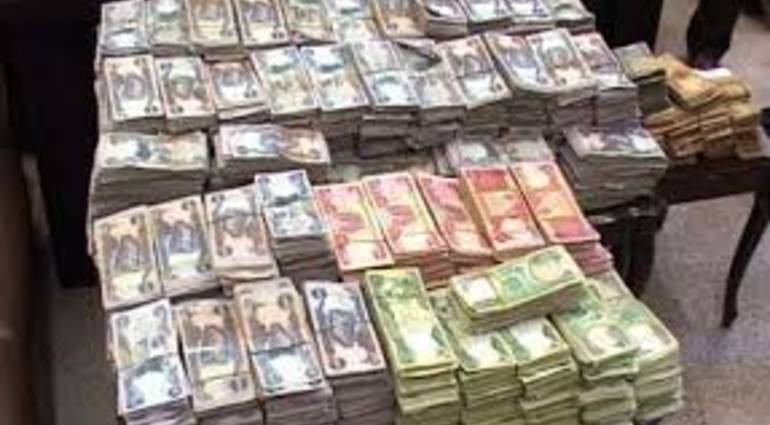 BAGHDAD / Sky Press: The federal government has sent in Baghdad, Monday, 222 billion dinars to the banks of the Kurdistan Region and is 38% of the financial dues of the peasants of the region for the wheat crop for the year 2016.
Said Nevzat Adham Director of the Office of the Ministry of Industry and Commerce in the region with a press conference held today, and I followed "Sky Press," said the government in Baghdad sent 38% of the financial benefits from the wheat crop for farmers in the region, noting that the amount is 222 billion and 956 million dinars for the entitlements of the peasants of the region in governorates of Erbil, Dohuk and Sulaymaniyah, which is the total dues in 2016. ".
Hadi called on agriculture in the region to glorious on April 12, 2017 to Alselloat each according to his province to receive financial dues.
skypressiq.net