How Baghdadi fled from Mosul?
How Baghdadi fled from Mosul?
Wednesday April 5, 2017 at 16:28 pm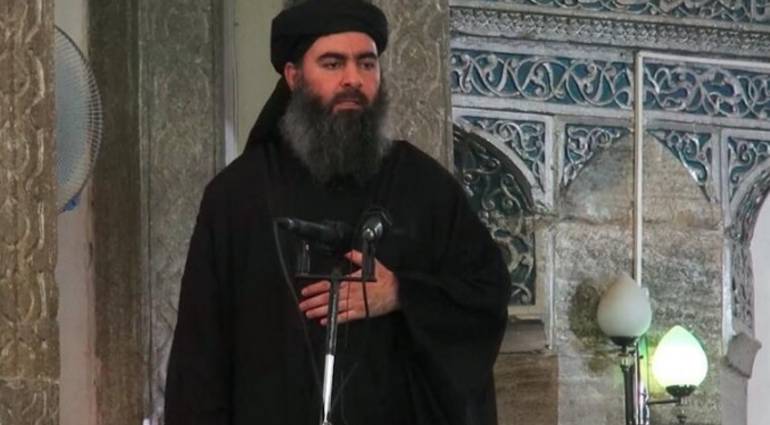 BAGHDAD / Sky Press:
The chairman of the Presidium of the Kurdistan region of Iraq, Fouad Hussein, Wednesday, for the escape of the leader of the "Daesh" Abu Bakr al-Baghdadi called by the process of "quality" of the city of Mosul before Iraqi forces stormed the western side of the city.
Fouad said in an interview, seen by the "Sky Press", "The Baghdadi fled Mosul two months ago, when the organization has succeeded in implementing the counter attack which managed to open a gap to the West."
Hussein said that "extremist organization used 17 car bomb in Mosul and hired 300 fighters from Syria to pave the way for him to get out of Mosul."
The security forces and the popular crowd locked in fierce battles in the province of Nineveh areas is liberated recovered from the control of the organization "Daesh", which cost the organization of heavy losses in lives and equipment, as are those forces to evacuate present civilians in those areas in order to save them from the fire elements of the organization.
skypressiq.net