Abadi will agree on Iraq out of Chapter VII during the next two months
Abadi will agree on Iraq out of Chapter VII during the next two months
Tuesday April 4, 2017 18:30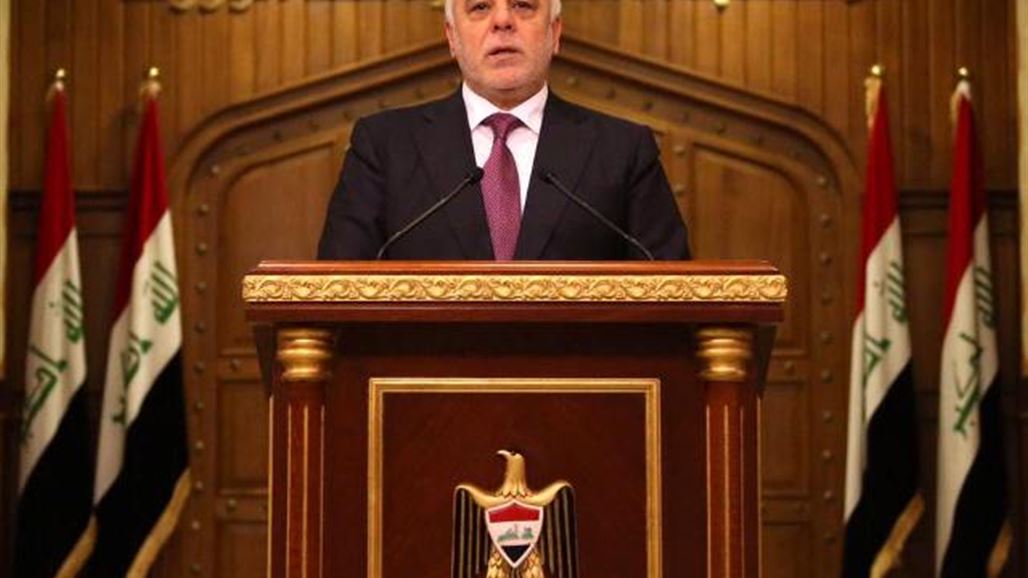 Alsumaria News / Baghdad
confirmed Prime Minister Haider al – Abadi , Tuesday, possession of the government documented evidence of crimes committed by the organization of "Daesh" against civilians in the city of Mosul , while pointing out that it will be consensus on the exit of Iraq from Chapter VII during the next two months.
Ebadi said during his press conference week , according to state television, "We have documented evidence of crimes committed against civilians Daesh in Mosul , " noting that "civilians in Mosul , the government is constantly demanding the fastest in the liberation of their cities."
He added that " the security forces are making great efforts to keep civilians during editing operations in Mosul , " noting that "our air evolve day after day , according to the international military alliance evaluate."
He added that "Iraq has proved its unity and strength and determination during the Arab summit in Jordan , " adding that "victory Aldboulmasa achieved by Iraq does not count for a person or party or component, but all Iraqis."
In a separate context, Abadi pointed out that "within the next two months will be consensus on Iraq out of Chapter VII."
In response to the Sumerian question about the government 's ability to fight of the Ohzb economic committees in the ministries that the President of the Integrity Commission Hassan al – Yassiri described its members as "ghost," said Abadi , "Yes , we are fighting ghosts because spoilers represent the ghosts in the state institutions and try not to leave an impact and we assure the corrupt they are not safe. "
The Foreign Ministry announced on Sunday (25 December 2016), the completion of Iraq is one of the last two commitments of the decision to exit from Chapter VII, indicating that the remaining compensation obligation to respect Kuwait.
alsumaria.tv