Abadi reveals the reason for the loss of billions of dollars
Abadi reveals the reason for the loss of billions of dollars
Sunday April 2, 2017 at 12:30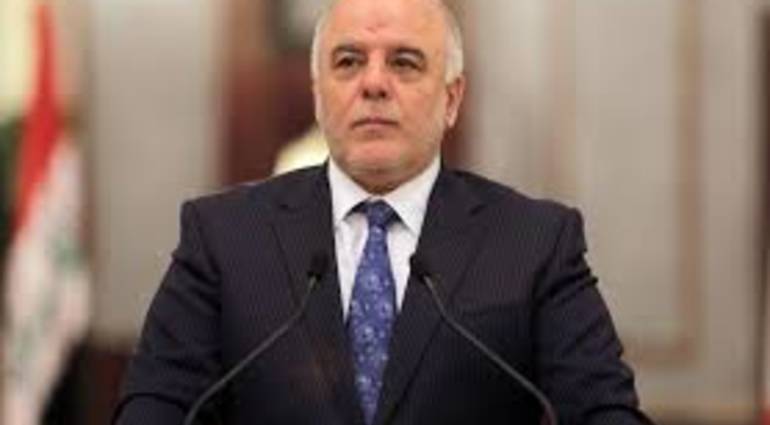 BAGHDAD / Sky Press …
Launched Sunday, the activities of Iraq Energy Forum held in the capital Baghdad in the presence of many dignitaries, officials and representatives of political parties in the Iraqi government.
Iraqi Prime Minister Haider al-Abadi, said the corruption Aigll never harm terrorism However, despite the fighting Daesh and continuing military operations in different parts of the government did not stand in terms of reform, stressing that any party that supports terrorism in the region and imagine that it is safe it is "wrong" . Explaining that "we were able to overcome the economic crisis, the cooperation of our people and the patience of our citizens …".
Abadi said in a speech on the sidelines of the forum: the government can not achieve any progress with regard to the advancement of the country without achieving reconciliation and cooperation of the political blocs. Calling at the same time, the need to rely on renewable energy in addition to oil and gas, indicating that it may not be associated with the burning of oil and gas extractions Iraq has made strides in this area … "..
He added that "Iraq's imports fell 30% from the 2013 drop in oil prices, but we were able to withstand" and "billions of dollars have been wasted because of poor planning." Pointing out that "Iraq's oil derivatives will double over a quarter of a century."
Abadi stressed that any country will never be able to build an effective and discreet economy in isolation from the international community and imagine that they are "wrong." "According to him".
It is noteworthy that the Ministry of Oil has called, in the 17th of December 2014, to speed up the legislation of the oil and gas law, to regulate the relationship between the governments in Baghdad and Erbil, and ensure the distribution of oil imports to the producing provinces guarantees about their rights.
skypressiq.net