Killing and capturing more than 200 Daasha in fierce battles on the right coast of Mosul
Killing and capturing more than 200 Daasha in fierce battles on the right coast of Mosul
Tuesday February 28, 2017 time 10:17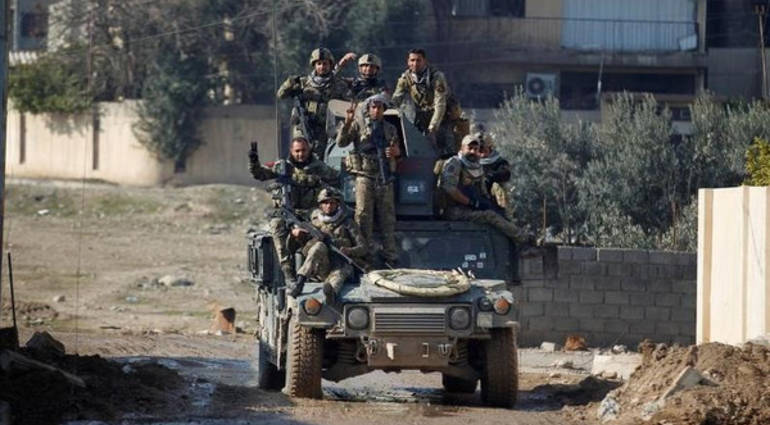 BAGHDAD / Sky Press
He said the commander of the federal police force, the team Raed Shakir Jawdat, Tuesday, that the death toll Daesh yesterday exceeded 200 people with the destruction of the Chechen teams and capturing a large number of elements of the organization of various nationalities.
He said Jawdat said in a statement received by "Sky Press , " The death toll Daesh operations Only yesterday, exceeded 200 people dead, as well as the destruction of the entire Chechen teams, capturing large numbers of the enemy of the Arabs , and foreign and domestic, in addition to the destruction of dozens of bombs , wheels and launching sites mortars, and control over thousands of weapons left behind by the organization in the land battle, pointing out that there are fierce battles between security forces and elements Daesh.
He said the "forces liberated yesterday fly zone completely also Jawasaq inspired Ghazlani area Taimat social club and the Turkish consulate, and a mosque Ajil al – Yawar, and a mosque Jboukon, playground aviation, plant and the role of the sugar, the fourth bridge and Mqterpath center Ghazlani police and a gas station Ghazlani , " stressing that " the forces I found many of the tunnels, and killed more than 22 element within it .
skypressiq.net