US commander: our troops in the process of intensive integration with the Iraqi forces to restore Mosul
US commander: our troops in the process of intensive integration with the Iraqi forces to restore Mosul
Saturday 24 December 2016 08:19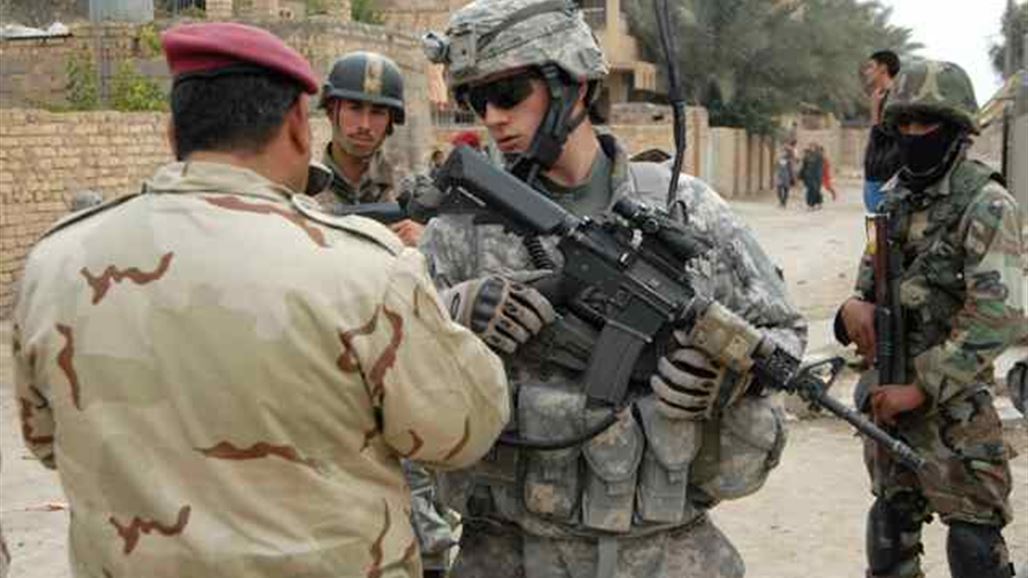 Alsumaria News / Baghdad
, revealed a senior military commander, said the US forces in the process of intensive merger with Iraqi forces in a move that may speed up the pace of the ongoing campaign to restore Mosul , which began two months ago.
And spread to more than five thousand US troops in Iraq as part of an international coalition to advise local forces in an attempt to regain control of what was dominated by " Daesh " since 2014.
The advisers coalition concentrated initially in the high- profile Baghdad headquarters but they spread themselves over the past two years to several sites to stay close to the advancing forces.
Pentagon moves to take down US forces Mosul
Video: America will send 600 troops to restore Iraqi city of Mosul
Reuters quoted US Army Col. Brett Sylvia Ji as saying "we are strengthening our integration with them , " he said , adding , "We are expanding it to include more advanced Iraqi squad, as some formations that did not share with them in the past , we share with them now."
During a rare interview in the American section of the base of the Iraqi army and Kurdish Peshmerga forces in a drunken 75 km southeast of Mosul, he must not combat battalion commander to a question on whether the soldiers are already working within the connector.
But Sylvia , who leads a force of 1,700 troops and described as the "backbone" of the coalition forces land, and said that " the level of integration is like a small special operations teams merge with larger local forces to help strengthen their capacities."
" It has always been our opportunities to work together , but never integrate ourselves to this degree, this is always important specialized smaller. Well , I've become our job now is a big job and we are part of their collections."
Sylvia described the changes as a "natural progression" younger American task much compared to the US invasion , which lasted nine years, when the deployment of up to 170 thousand troops.
And executed Alliance , which includes European and Arab countries thousands of air strikes against targets for "Daesh" in Iraq and Syria, also trained tens of thousands of Iraqi soldiers since 2014, while US special forces carried out operations against senior leaders of the organization.
A senior US general said that "Iraqi forces in Mosul entered pause tactical planned in advance in the first major stop of the campaign , which began last October 17."
But Sylvia expressed his belief that the process is approaching a "turning point " in the eastern side of the city where Iraqi forces have made in more than two dozen neighborhoods since I moved out about eight weeks before the point.
"When it seems like the momentum is irreversible , I think we will see a control and cleansing faster in the eastern side, and we have not gotten to that point yet."
alsumaria.tv