State of Law: next Tuesday will change the face of government
State of Law: next Tuesday will change the face of government
Published on: 8-2-2016, 11:45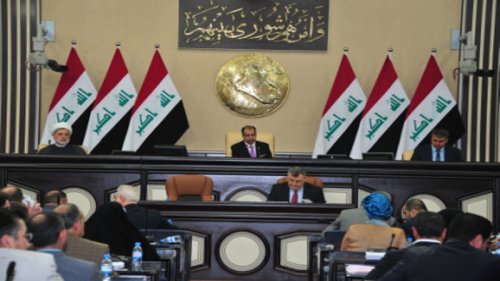 BAGHDAD / Sky Press:
It revealed an MP for the coalition of state law triumph Ahlgrebawi, Tuesday, for the pursuit of the Integrity Commission in detecting corrupt files raised by the Defense Minister Khaled al-Obeidi in his interrogation session, while confirming that next Tuesday will announce the results of its investigations of integrity that will change the face of the government.
Ahlgrebawi said in an exclusive interview with "Sky Press" that "what happened in the House of Representatives yesterday, it was a big shock silenced all corrupt, the House of Representatives so seek all Maldih the power to put pressure on the Iraqi judiciary to hold accountable corrupt," asserting that "next Tuesday will announce integrity Commission How much health files posed by al-Obeidi during the session. "
"The government will face a big change in the revision to the corrupt", noting that "it was the first time in the history of the Iraqi government and the minister to reveal corruption when questioned."
This comes against the backdrop of the Secretary of Defense, "Khaled al-Obeidi," disclose the details of the corruption of operations during the parliament session today, accusing Aedao the boss to take part in those operations.
skypressiq.net