Kurdish ministers end its boycott of meetings of the Council of Ministers
Kurdish ministers end its boycott of meetings of the Council of Ministers
Published on: 6-7-2016, 11:43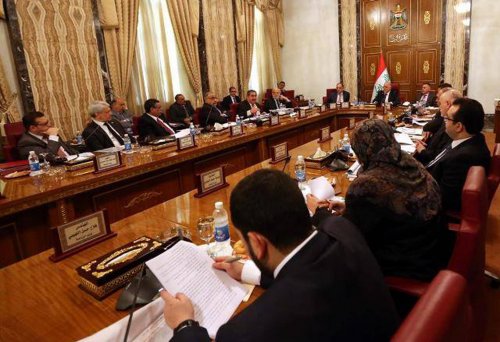 BAGHDAD / Sky Press: Mary finest
A government source revealed early Tuesday for the resumption of the Kurds Minister to attend cabinet sessions, weeks after the incident absences after storming the parliament building.
The source told "Sky Press," that "the finance ministers Hoshyar Zebari, culture Faryad Roandozi, immigration Jassim Mohammed, who belong to the Kurdistan Alliance attended the Cabinet meeting today."
The ministers and MPs Kurds recently decided to boycott the sessions of the House of Representatives and the ministers after the incident to break into the Green Zone and the parliament building and the attack on a number of Kurdish MPs end of last April.
And it saw the Green Zone Friday (20-5-2016), a new intrusive by angry demonstrators, who entered the General Secretariat of the Council of Ministers building, the director of the Office of the Prime Minister, as you come across in charge of troops to protect the region by firing live rounds and rubber bullets, in addition to the use of tear gas to disperse them , which invited them to get out of the entire region late on Friday.
Abadi was charged in (21 May 2016), "infiltrators" of trying to "drag" the country to chaos and attack on security forces in Baghdad, stressing that the storming of the state institutions can not accept it with the laxity of the perpetrators.
skypressiq.net