Saudi-sponsored … secret negotiations between some political parties and leaders Daash
Saudi-sponsored … secret negotiations between some political parties and leaders Daash
Published on: Today, 13:19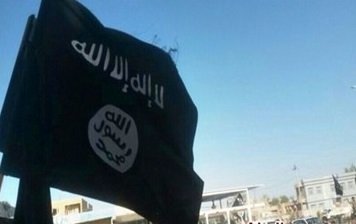 BAGHDAD / Sky Press: CE, a
A leading figure in the popular crowd, Monday, for secret negotiations between some Muslim and Kurdish parties and leaders of Daash, indicating that these negotiations take place in coordination of the Saudi embassy in Baghdad.
The leader of the interview for "Sky Press," that "the security forces and the popular crowd found when entering the area south of Fallujah Nuaimiya documents, photographs and recordings of interviews undeclared blocks between the Islamist parties, Shiite and Kurdish leaders Daash."
He said, "Negotiations were held Saudi embassy in Baghdad to coordinate," while attributing the cause of "Hide politicians such recordings to the argument not to sow discord between the parties and create tension in the political process."
The leader said, "These parties have to enter Daash aid in Fallujah under the pretext of it to save civilians from hunger, which was imposed on the city."
The former Mosul governor Liberation of Iraq said on Monday that the majority of Mosul's residents believe it is better to stay conservative captive under Daash instead of liberation by Shiite army, noting that Daash achieved decentralized governance and we agree with some of the things that he has done.
The magazine Foreign Policy of America revealed, earlier, documents seized by the CIA in a US-Iraqi raid in 2010 and published in the Combating Terrorism Center at West Point Center for the military indicated that some Sunni politicians prominent in Iraq, such as Ethel Najafi, Rafie al-Issawi and Deldara Zebari and others cooperated with what was called the Islamic State of Iraq in 2009 when US forces suffer the darkest clocks.
skypressiq.net