After the liberation of a number of villages … Daash trying to escape by boat from Fallujah
After the liberation of a number of villages … Daash trying to escape by boat from Fallujah
Published on: 5-30-2016, 16:06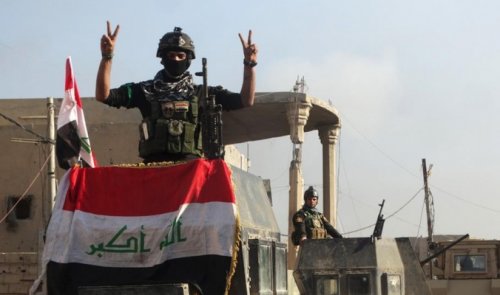 Anbar / Moataz Abbas:
A security source said on Monday that the Iraqi army forces cut the road on the elements Daash while trying to escape by boat from Fallujah by the Euphrates River, while the security forces seized control of the villages surrounding the city.
The source for "Sky Press" that "advanced Iraqi army troops north of Fallujah and reached the Euphrates River is now cut off the road on Aldoaash fleeing by boat across the Euphrates River."
The source added that "the rapid reaction and counter-terrorism units moving toward an apple a bridge in Fallujah to free him."
The source continued that the "anti-terrorism device controls the village of Abu finger Fallujah and federal police are preparing to storm the village of Nagi Arabs."
The media declared war cell, on Monday, the destruction of vital goals and the headquarters of Daash and the killing of dozens of elements airstrike in Fallujah Center.
And began to fight terrorism and chock forces with troops, today officially broke into the city of Falluja from several directions, at which time provided safe corridors for the exit of families trapped inside the city and who Atakzhm Daash criminal human shields.
The military also announced the media cell this morning, that the heroes of the federal police forces and the popular crowd stormed their targets in Saqlawiyah boycotted the ongoing battles, with support from the Air Force and Army Aviation
skypressiq.net