This detail what was discussed during the meeting Allawi, the US embassy in Iraq
This detail what was discussed during the meeting Allawi, the US embassy in Iraq
Views: 6621 Published on: 02-05-2016, 12:47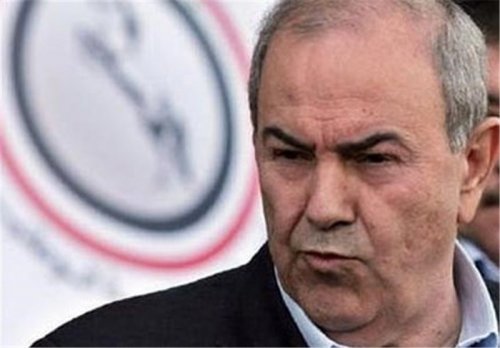 BAGHDAD / Sky Press: Mary finest
Informed sources, Monday, revealed pursuit existing Iraqi President Iyad Allawi, to return to the prime minister in Iraq.
The sources told "agency Nsnim" and seen by "Sky Press," that "the existing Iraqi President Iyad Allawi, continues as part of the ongoing and desperate to achieve its objectives in return for prime minister in Iraq, his attempts."
"The latter met with officials at the US Embassy in Baghdad late last night, to discuss its response file as prime minister instead of president of the current Iraqi government, Haider al-Abadi, who is facing a severe crisis.
He revealed leaders from within the three presidencies and the heads of political blocs to a meeting, on Monday, for "complicity" between Prime Minister Haider al-Abadi and the cleric Muqtada al-Sadr to allow the demonstrators to break into the Green Zone, as pointed out a government trend to change to protect the Green Zone through the use of the Peshmerga.
Informed sources revealed on Sunday, for the conduct of senior commanders in the Iraqi army to carry out consultations with "corrective movement" for control of the Green Zone, as pointed out that the movement may be trying to hold early elections after which the election of the three presidencies on a national basis.
Stormed the protesters Sadrist movement, on Saturday, the House of Representatives building in the green dotted Baghdad to protest the lifting of its meeting until next week without a vote on the complete cabinet reshuffle, and assaulted some of them on a number of House of Representatives, while the Office of the Martyr al-Sadr announced on Sunday, "innocence" of people who assaulted some lawmakers, stressing that he has been brought to storm parliament.
The face of the commander of the armed forces and the Iraqi Prime Minister Haider al-Abadi on Sunday, the Interior Ministry to pursue the attackers on the security forces and members of the House of Representatives and who vandalized public property.
skypressiq.net