After wandering in the Green Abadi .. Fatlawi describes as "a failed person."
After wandering in the Green Abadi .. Fatlawi describes as "a failed person."
Published on: 1-5-2016, 09:31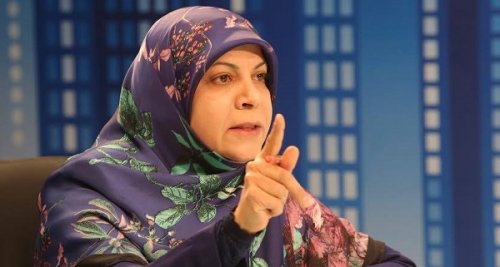 BAGHDAD / Sky Press: Areej al-Taie
Described the MP Hanan al, Prime Minister Haider al-Abadi as "failed person" and that after the publication of a video clip of him inspecting the Green Zone silently after storming by the demonstrators.
Fatlawi wrote on its front page on Facebook and seen by "Sky Press," "expressive image .. Abadi revolves around himself does not know what makes, which is about the same two years ago and this is the result."
She Fatlawi, "bears the responsibility for what happened today every person who came unstuck and put him at the head of the government and all those who still cling to him to this day," pointing out that "the solution is the resignation of the weak."
And showed a video clip published by some media and I followed, "Sky Press," wandering Prime Minister Haider al-Abadi inside the Green Zone with a number of protection after the storming of the demonstrators.
Thousands of demonstrators stormed and, on Saturday, the House of Representatives to protest the lifting of its meeting next week to vote on without complete cabinet reshuffle.
skypressiq.net