Chinese experience a new rocket scare Pentagon
Chinese experience a new rocket scare Pentagon
Published on: 20-04-2016, 12:02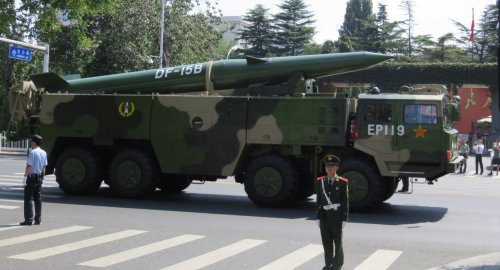 BAGHDAD / Sky Press:
China tested a missile can, the view of the Americans, access to any spot in the territory of the United States within 30 minutes.
A source in the US Department of Defense (Pentagon) in a press statement that the missile that China tried, on Tuesday, the latest ballistic missile ICBM known as the "Donfeing 41″ (DF-41).
It is noteworthy that this missile can carry six to 10 warheads to a distance of more than 10 thousand kilometers, and is estimated to hit any target in the United States within 30 minutes.
It is noteworthy that China tested its missile war against the backdrop of recent escalating tensions between Washington and Beijing in the South China Sea.
And, the press reports that Russia conducted a successful test of a new warhead bird outpace the speed of sound exponentially, a special warhead ballistic missile intercontinental expected commonly known as "Sarmat".
skypressiq.net