Source: al-Sadr issued an important statement today
Source: al-Sadr issued an important statement today
Published on: Today, 10:54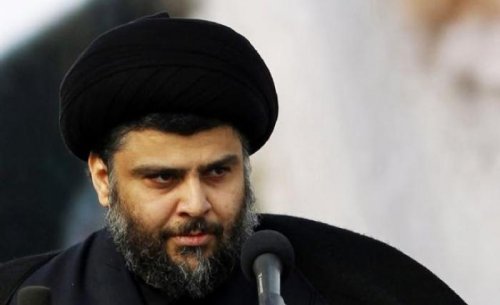 BAGHDAD / Hassan Shammari:
A source close to the cleric Muqtada al-Sadr, on Tuesday, on the final determination issued an important statement on the government reshuffle detect and end the 72-hour deadline given by the country's leaders to agree on a government of technocrats proposed by Prime Minister Haider al-Abadi to tackle corruption that.
The source said in an interview with "Sky Press," that "when the fourth hour of the afternoon, ending the 72-hour period given by the cleric Muqtada al-Sadr for the leaders of the country to agree on a government of technocrats," explaining that "al-Sadr issued an important statement today on the government reshuffle." .
The source added that "Mr. al-Sadr is committed to follow the peaceful," without reference to the content of the statement or give further details.
He renewed hundreds of demonstrators, Tuesday, demonstrations in front of the ministries of oil, foreign affairs, agriculture, culture calling for reform, as he emphasized that the security forces cut off most of the roads leading to those ministries.
Iraq has been a wave of protests and demonstrations and wide, with the tents of the protesters returned from a new focus in the vicinity of the Green Zone, the Iraqi government headquarters in Baghdad, after seventeen days of the adjournment of the orders of the cleric Muqtada al-Sadr, ending the sit-in is the first of its kind seen in the country.
Many ministries and evacuated on Monday, employees of the buildings with the closure of their headquarters and stop working where, after besieging the protesters to the headquarters of ministries, demanding the resignation of the ministers, including the Ministry of Finance and Agriculture as well as science and technology.
The cleric Moqtada al-Sadr called Saturday the (16 April 2016), the ministers to submit their resignations, "immediately", and gave Prime Minister Haider al-Abadi, "a period not exceeding 40 days to correct the rest of the political process", as asked him to "exploit" popular support and "disobedience" of the political blocs and the signature "contrary to the opinion of the people agreements", threatened to "entrust the matter to the people and the lineup with him in the event of non-Abadi response
skypressiq.net