US lifts secrecy on a document proving the Saudi involvement in the attacks of September 11
US lifts secrecy on a document proving the Saudi involvement in the attacks of September 11
Published on: 13-04-2016, 18:54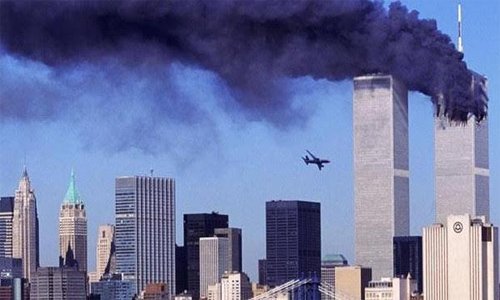 BAGHDAD / Moataz Abbas:
The White House recently decided, disclosure of a document consisting of 28 pages about the attacks of September atheist in 2001.
Documents revealed the existence of a network based in the Saudi Arabia-based, it helped to create conditions and atmosphere for the implementers of these terrorist operation.
The document also appear as a joint reward parties Alammerakian achieve, through their meeting with hundreds of witnesses, collectively report more than 800 pages shows the cooperation of Saudi Arabia with the company in the implementation of the terrorist attacks, and merely the newspaper to withhold the final chapter of the document for national security reasons.
The report, which was hidden for 13 years, said of him, US Senator Kirsten Kalprand who participated as head of the investigation committee in Congress, said the families of the suspects was in accordance with the US President Barack Obama's decision, who plans to visit the Middle East on April 21 this month.
For his part, Senator Graham said the network "CBC", which broadcasts its famous "60 Minutes", "The report shows a lot of collaborators in the implementation of the attacks who were on the west coast Aviation learn in private schools."
It documents that the company in Saudi Arabia, includes a series of businessmen and charities, after the United States lifted secrecy on these documents.
In January of 2000, hijacker arrived at Los Angeles airport after taking part in an al Qaeda camp in Malaysia, where he was with the 19 outlets of the Saudi citizens, here drew the document that they arrived at the airport and they are ignorant of the modern English language, they managed to access to housing in San Diego and underwent to learn on the fly, with the help of Saudi Arabia's Omar al-Bayoumi.
On the same day, the terrorists have met with Mr. Bayoumi, who was in contact with Anwar al-Awlaki, an imam at a mosque in San Diego, who led the document that the process of implementation of the mission was launched from that mosque.
The US government has already approved the lifting of complete confidentiality of the documents obtained by the attacks of September atheist on the World Trade Center in New York, though true, these documents, the US president, who will meet Saudi leadership in the month Jadi, he has to tell them his remarks, which launched in Washington ahead traveling.
That's what makes talking on the documents is annoying to the Saudis for their involvement in the attacks, according to Senator Kalprand.
skypressiq.net