Published the text of the wise initiative endorsed by the National Alliance and the three presidencies
Alsumaria News published the text of the wise initiative endorsed by the National Alliance and the three presidencies
Tuesday 29 March 2016 13:20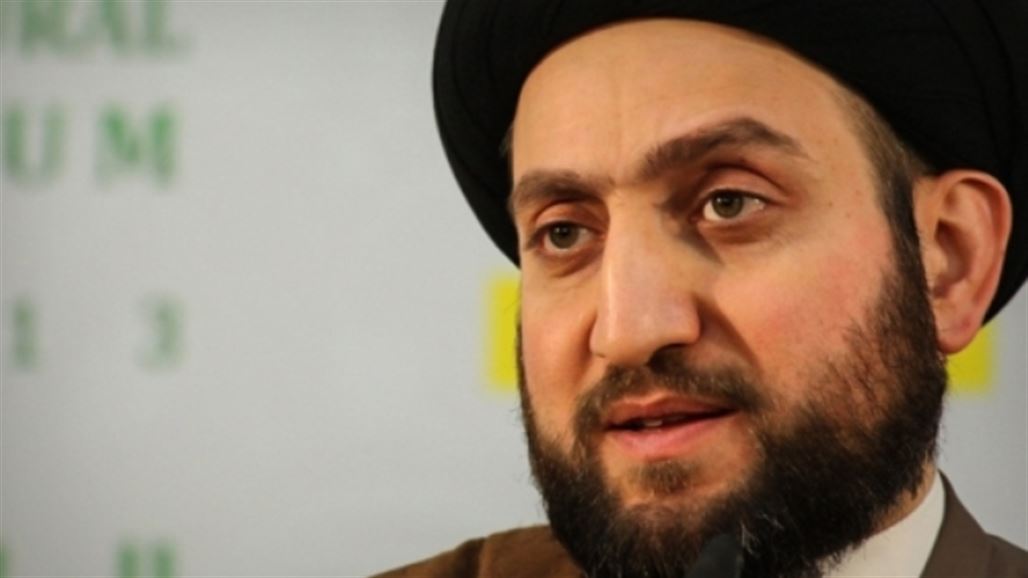 Alsumaria News / Baghdad
publishes Alsumaria News text of the President of the Supreme Islamic Iraqi Council Ammar al – Hakim initiative, while an official source confirmed that the initiative was adopted by the National Alliance and Prime Minister of the Republic and the parliament. The National Initiative for Reform / package first launched the initiative to put through a reform roadmap based ICs principle and meet in the middle for all political forces , which contributes in the face of the reform of political, social, economic and symptoms most units of opinion and concerted efforts challenges ..
Steps initiative: 1. Mr. Prime Minister , to ask to change the part of the ministerial his booth without stating the reasons, and to request the political forces nominate replacements within the technocrats specifications determined by the Prime Minister. By 2. The chairman of the Prime Minister to open the nomination of sites independent bodies door without exception, and the closure of appointments file at the agency , and vacancies in all government websites and have freedom of choice away from the consensual political quota system in all government sites and special grades with keeping the national balances. 3 for sale . The focus is on a package of laws and regulations and shall be limited to six laws are of great importance nationally, economically and socially, developmentally and judicially and politically in order to be legislation in parliament within the specified time period .. 4. 90 days determines to implement the initiative , starting from 04/01/2016 … and sets the date 01/07/2016 to assess what has been achieved and evaluate the commitment of all parties to the duties entrusted to them and to provide the service reformist second. . 5. Mr. Prime Minister , to help evaluate candidates for a committee of experts representing the political forces, including four members of the National Alliance , and two members of the Kurdistan Alliance , and two members of the coalition forces and the Union of 3 members representing Mr. Prime Minister. 6. Expect all the forces in government on the details of this initiative is a close symbiotic honor among all parties. 7. Post powers fully undertake the government to support the government 's actions during this period and to support its economic, security and social. 8. Prime Minister to announce this initiative in the parliament, and then delivered to Mr. President to call a meeting of political forces and agreed upon within a period not exceeding 24 hours from the date of delivery to the President. 9. If work began working on the initiative to stop the protests and sit – ins and are cemented the home front and support the government 's efforts.
alsumaria.tv