Parliamentary Finance accuses al-Abadi to "cover up" the Msthove presidential palaces
Parliamentary Finance accuses al-Abadi to "cover up" the Msthove presidential palaces
Published on: 14/03/2016, 14:57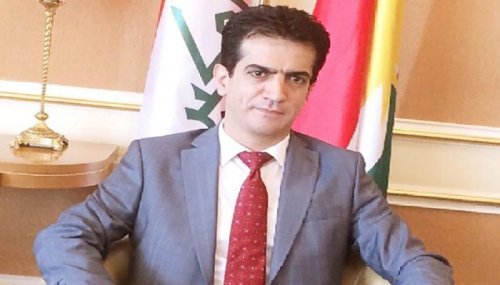 BAGHDAD / Sky Press: Areej al-Taie
Accused member of the Finance Committee Masood Haider, on Monday, Prime Minister Haider al-Abadi as the "courtesy" of political parties that capture the presidential palaces and ignoring the sale of those palaces.
Haider said the Kurdistan Alliance MP, said that "the presidential palaces of the state will sell Tsoevha," attributing it to "the acquisition of a lot of political parties in the palaces."
He added that "the Prime Minister Haider al-Abadi flattering these political parties and turn a blind eye on the sale of mansions, has not taken any practical action with regard to this matter," calling on "the Council of Ministers to set up a commission for the sale of the state-owned palaces."
The Iraqi government is considering proposals for the sale of 600 thousand real estate, including more than a thousand of the former regime, Saddam Hussein's palaces, in order to provide revenue to fill the budget deficit, especially in light of the large and sustained decline in oil prices.
The Finance Committee, confirmed that the Commission suggested during the debate on the budget law that the sale of property the state, including the presidential palaces of the former regime "of Saddam Hussein", but the government has not yet been moving in this direction to their need to bold and tough resolution because of some political figures in these properties.
skypressiq.net