Today or tomorrow .. announcement of the sale of property the state "officially"
Today or tomorrow .. announcement of the sale of property the state "officially" and leaks on the settlement of al-Hashemi file
Published on: 01/02/2016, 11:59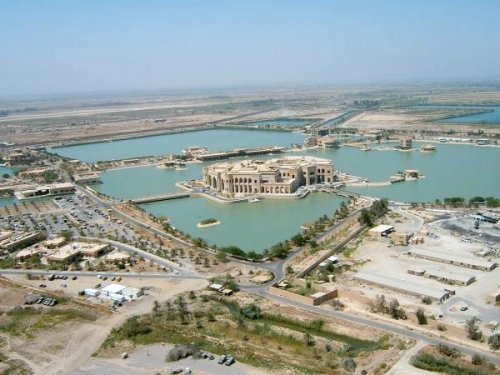 Today or tomorrow .. announcement of the sale of property the state "officially" and leaks on the settlement of al-Hashemi file
BAGHDAD / Hassan Shammari:
Informed sources revealed on Monday, the date for the official announcement for the sale of state property, referring to fears of control "mafias corruption" on the sales process, while confirming the presence of leaks efforts to settle Tareq al-Hashemi file and return to the political process.
The sources said in remarks seen by "Sky Press," he said that "on Monday or Tuesday will be the date of the official announcement for the sale of state property in order to secure sufficient sources of funds to the state treasury."
The source added, "There are fears of control" mafias corruption "on the sale process, which cost the state huge losses on sale of property and therefore the state process does not lead to a financial surplus commensurate with the actual value."
Iraqis living people and government economic situation miserable unenviable, after fears of a declaration of bankruptcy of the state and the stock of the Central Bank of Iraq, or "stolen" by the influential political parties, amid popular protests continuing demanded the prosecution of corrupt who stole the people's money, and warnings of a lack of "success "These protests.
And one of the solutions that the state will go to sell their property and possessions, and the problem is that of course is not a citizen will buy knock-on condition that the buyer, but the political parties that they are alone now have the funds and the purchase will not be real Baloosman.
Separately, sources pointed out, "and the existence of efforts to resolve the Iraqi required to eliminate Tariq al-Hashemi file," asserting that "these assistive comes in the framework of a deal to ensure Hashemi to return to the political process of a new theater."
The newspaper "News" Lebanese, revealed earlier that Qatari Foreign Minister Khalid al-Attiyah promised to Baghdad Embassy of financial grant in return for all of Tariq al-Hashimi and Issawi to the political scene.
skypressiq.net