Maliki bear the responsibility of the people's money theft
Commenting on the statement of Transparency International Integrity parliamentary .. Maliki bear the responsibility of the people's money theft
Published on: 27/01/2016, 12:14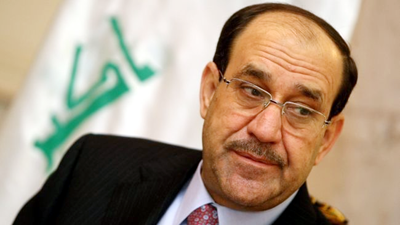 BAGHDAD / Sky Press: CE, a
A member of the Parliamentary Integrity Committee Juma Bureau, Wednesday, that the classification of Iraq among the "most corrupt" ten countries for 2015 in the annual Transparency International report applies 100% on the ground, as charged former Prime Minister Nuri al-Maliki responsible for the theft of money of the Iraqi people.
He said the Office for "Sky Press," that "the main cause of corruption in Iraq is the previous government and Ozlamha for being possessed many of the billions of dollars was not any thing applies on the ground," stressing health and match the Transparency International report in classified for Iraq among the most corrupt ten countries 2015 ".
"The previous government, led by Nuri al-Maliki looted and steal people's money did not provide the most basic services to citizens," explaining that "the Iraqi people are deprived of the most basic rights of citizenship, such as building schools, drinking water and even housing."
He noted that "the money acquired by al-Maliki is the cause of the corruption that has reached Iraq today, considering that the money did not really serve the people, especially since the country has not experienced any progress over the past years."
The organization Transparency International, based in Berlin, in its annual report placed, on Wednesday, Iraq among the ten countries "most corrupt" for 2015, as pointed out that Brazil and Libya are among the five countries where corruption levels increased significantly during the past three years.
skypressiq.net