North Korea threatens to "erase" the United States of Earth
North Korea threatens to "erase" the United States of Earth
Published on: Today, 15:23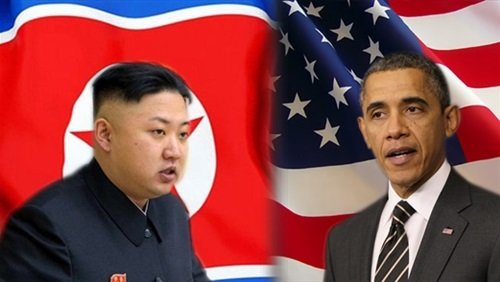 BAGHDAD / Sky Press: CE, a
Published news agency of North Korea, Tuesday, news came that the scientists and Tknulogia North Korea ready to detonate nuclear bombs strongly hundreds of thousands and millions of tons "of the United States to erase from the face of the earth."
The Korean news agency, that "North Korea has conducted on the sixth of January the hydrogen bomb experiment" is not to terrorize or a provocation, "but in order to" secure the country's economic growth conditions in parallel with the strengthening of nuclear deterrence in the light of the hostile US policy. "
The agency noted the particular importance of nuclear test this year which will see the Seventh Conference of the ruling party.
The North Korean leader Kim Jong-un announced earlier, that the nuclear test conducted by his country and confirmed that it was a bombing of a hydrogen bomb, not an atom, were necessary to prevent the outbreak of nuclear war between North Korea and the United States, at the same time flew bombers US over South Korea Washington's ally in the Korean peninsula.
For its part, the United States announced that one of the long-range bombers flew over South Korea's traditional ally of Washington in the Korean peninsula, in a review of the strength of the US army after the nuclear test by Pyongyang.
skypressiq.net