Abadi rejected an Iranian request to re-Maliki as Vice-President
Abadi rejected an Iranian request to re-Maliki as Vice-President
Posted 08/11/2015 11:52 AM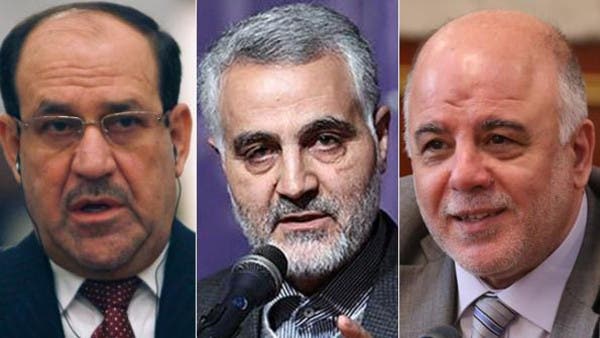 The newspaper "life" of London quoted sources in Baghdad that Iraqi Prime Minister Haider al-Abadi finally rejected a direct request from the commander of the so-called Jerusalem Corps Iranian Qassem Soleimani, Nuri al-Maliki to retain the vice president and undo his dismissal.
Iraq has been a political dynamic Abadi spearheaded an attempt to form a new national coalition includes Shiite, Sunni and Kurdish blocs to maintain a parliamentary majority, being able to proceed with his policies. This at a time when anti-Maliki began a move to form a new parliamentary coalition.
It was the height of the Iraqi moves in Najaf and Karbala. Valebadi which did not meet Shiite cleric Ali al-Sistani, met with a number of references and figures, including Mohammed Said al-Hakim and Bashir al-Najafi and Mohammed al-Fayad, and Muqtada al-Sadr.
Abadi and enjoys the support of Tiare Moqtada al-Sadr and Ammar al-Hakim, and Sunni and Kurdish leaders, seeks to ensure the support of about two hundred deputy at least, as well as political support from al-Sistani in the face of al-Maliki, who appeared clearly that the armed Shiite factions backed by influential. Finally the coup and threatened him.
Maliki visited the city of Karbala, in turn, met with leaders of the militias in the popular crowd, as well as Shiite references.
He as well as House Speaker Salim al-Jubouri, a visit to Najaf yesterday and met with a number of leaders of clans and some references.
altahreernews.com