Suspicions says that Ahmed Chalabi was murdered
Suspicions says that Ahmed Chalabi was murdered
Views: 3904 Published on: 3/11/2015, 16:44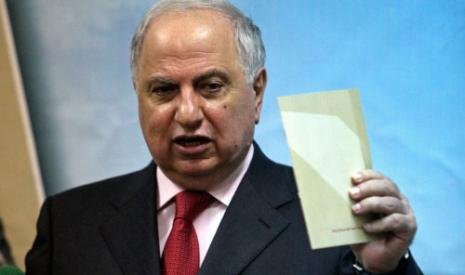 BAGHDAD / Sky Press: Informed sources leaked the news refers to the possibility that the National Alliance MP Ahmed Chalabi "was murdered," the process of liquidation of intelligence agencies suspect did not reveal implemented yet.
The sources quoted a story on "the possibility that the cause of death was a result of eating Chalabi dose of poison planted on him, according to a preliminary medical investigation of the reasons for the death of MP".
In a story which is probably the last, the sources confirmed "it quoted Deputy close to Chalabi refused to disclose his name Note bruises and traces indicate that Chalabi was strangulation."
The Chalabi held his last days in a series of televised interviews revealed where many of the files maintained by since that he enjoyed good relations with the United States and vowed to reveal more of these files no matter what it cost him.
skypressiq.net