Badran is expected to end government Abadi middle of next year
Badran is expected to end government Abadi middle of next year
Published on: Today, 17:33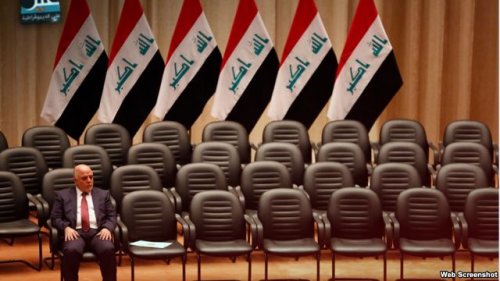 BAGHDAD / Sky Press: Private /h.v
Predicted political analyst Ali al-Badran, Monday, the withdrawal of the mandate for Prime Minister Haider al-Abadi and the end of his government middle of next year, adding that the religious authority and some of the political blocs is not satisfied with the policy of reforms and Abadi.
He said al-Badran's "Sky Press," said that "a lot of internalized blocs in the National Alliance rejects the policy and reforms, Prime Minister Haider al-Abadi, as well as see that Abadi is today does not want the National Alliance, in addition to the Supreme religious authority is fully satisfied with Abadi, although they were given full powers ".
He added that "al-Abadi's recent decision to issue a new salary scale for state employees reflected on Abadi and make the supreme religious authority is not satisfied because they want to Abadi goes higher salaries and not downwards, as well as that most of the Kurdish and Sunni blocs they see that some of the reforms carried out by the prime minister does not serve ".
"The delegation of religious authority and political blocs to Ebadi would withdraw gradually and not directly," likely "the end of the government Abadi at the end of this year or the middle of next year."
The early detection of a political source said earlier, a proposal presented by one of the blocks were part of the coalition of state law to the National Alliance for the replacement of Prime Minister Haider al-Abadi.
skypressiq.net