Rick Perry deems Obama withdrawing troops from Iraq a 'national disgrace'
Rick Perry deems Obama withdrawing troops from Iraq a 'national disgrace'
Posted 5 June 2015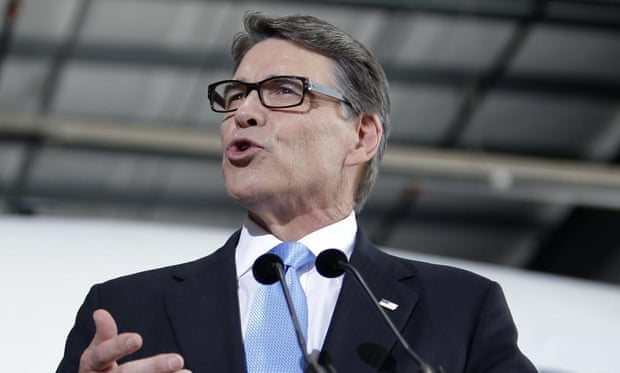 Rick Perry: 'No decision has done more harm than the president's withdrawal of American troops in Iraq.
Presidential hopeful Rick Perry said Thursday that "America had won the war" in Iraq but that President Barack Obama squandered the victory.
The former Texas governor said a White House failure to secure an agreement that would have left a substantial number of US troops in the country after 2011 was the most harmful decision US policymakers had made in the region – more harmful even than the decision to invade in 2003.
"No decision, no decision has done more harm than the president's withdrawal of American troops from Iraq," Perry said at an event to announce his presidential bid. "Let no one be mistaken, leaders of both parties have made grave mistakes in Iraq. But in January of 2009, when Barack Obama became commander in chief, Iraq had been largely pacified – America had won the war. But our president failed to secure the peace."
The Iraqi parliament rejected an attempt by prime minister Nouri al-Maliki and the US to secure a status of forces agreement on a US troop presence in the country after 2011. Close observers of the conflict including Colin Kahl, a former US deputy assistant secretary of defense for the Middle East, have argued that, absent such an agreement, it was practically impossible to leave US troops in place.
"Unfortunately, Iraqi domestic politics made it impossible to reach a deal," Kahl wrote last year.
Perry, who spoke with dozens of combat veterans standing behind him on a stage, called Obama's policy a "national disgrace" and accused the Obama administration of "political gamesmanship and dishonesty".
"How callous it seems now, as cities once secured with American blood are now being taken by America's enemies, all because of a campaign slogan," Perry said.
Violence in Iraq fell sharply from 2007–2009, after Sunni militants began to coordinate more closely with the US military and the US added troops in the 2007 "surge". The American public was evenly split in 2008 on the question of whether to keep troops in Iraq, according to Pew Research.
theguardian.com