Iraq asks sooner a loan from the International Monetary Fund
Iraq asks sooner a loan from the International Monetary Fund
06/03/2015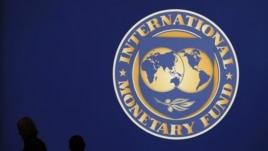 Finance Minister Hoshyar Zebari said Iraq requested a loan of 850 million dollars from the International Monetary Fund for financial aid to cover urgent made in the budget deficit.
On the sidelines of meetings between Iraq and the IMF began on Wednesday morning (June 3) in the Jordanian capital Amman, Zebari said that there are no conditions for the Fund in exchange for lending to Iraq that amount, and pointed out that there are commitments must be adhered to by Iraq, which is an urgent economic Aslahlat.
Zebari said the financial burden resulting from the Iraqi government to support the military effort to fight al "Daash" The crisis is very large displaced, which requires economic reforms, and pointed out that he can not rely on oil resources.
Asked whether the Iraqi government will be able to pay the salaries of employees and retirees without borrowing, Zebari replied that the Iraqi government has secured this subject, and pledged regardless salaries even in the absence of borrowing from the International Monetary Fund.
And between Zebari said that the Iraqi government will begin next month since the beginning of August, among other economic reforms inside the country in order to find alternative sources for oil resources, pointing out that he will be charged customs tariff in all border crossing points and the imposition of taxes on sales.
In regard to the money that was stolen from public funds and the topic of "aliens" Zebari said the ministries of interior and defense measures to reduce the phenomenon of aliens taken, either the issue of the theft of money and money laundering, the Iraqi government is following this track files.
iraqhurr.org