Iraqi Dinar Scam Update TNT Dinar Guru Tony Renfrow Changes Plea
Iraqi Dinar Scam Update TNT Dinar Guru Tony Renfrow Changes Plea
Posted: May 14, 2015 9:07 AM PDT
Updated: May 14, 2015 11:08 AM PDT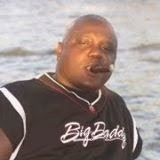 This article was originally distributed via SproutNews. SproutNews, WorldNow and this Site make no warranties or representations in connection therewith.Individuals invested in the Iraqi Dinar currency, and/or who regularly listen to TNT Dinar guru conference calls, must be aware of this new development. TNT Tony is changing his plea regarding his 14 daily plus court case.
Tempe, United States – May 14, 2015 /PressCable/ —
AKA, KING of RUMORS Guru
Anthony Wayne Renfrow, or TNT Tony, has, since early 2011, stated that the Iraqi Dinar currency (IQD) would revalue, or "RV" as he calls it. The statements made by Renfrow pointed to an imminent revaluation of the dinar. TNT Dinar members may not be aware that Renfrow, on Tuesday May 12, made an intent to change his plea regarding his 14 daily plus court case. This case, though it does not involve the Iraqi Dinar Scam, is of importance to those who listen to Renfrow's weekly Dinar conference calls.
In regards to the Iraqi Dinar, on June 20, 2011, Renfrow stated, "Wells Fargo, Chase and other large banks were told today to expect it [Iraqi Dinar revaluation] within 24 hours." Contrary to this statement by Renfrow, Wells Fargo plainly states on their foreign currency website, "Wells Fargo does not sell Iraqi dinar in any location – online, by phone, or in our stores." When the 1-800 number is called, the automated response also includes the follow statement regarding currencies they will not carry, "…and have no plans to do so, such as the Iraqi Dinar." On March 10, 2014, Wells Fargo Advisors released a PDF in which the headline stated, "Avoid the Iraqi dinar as an investment". Wells Fargo has taken the position that they do not wish to carry the Iraqi Dinar, and have no plans to do so, investors should be aware of this.
Since 2013, Renfrow has moved his Dinar conference calls from Peoples Talk Radio and Blog talk Radio to now Free Conference Call. During all of this time, his statements regarding the Iraqi Dinar have rarely changed. Just before his show was removed from Blog talk radio in 2014, Renfrow started the infamous #wearethepeople campaign on Twitter in which he acquired a large sum of fake followers in a matter of days. Read more about that Twitter campaign here:
TNT Tony – #wearethepeople Article
The BBC wrote an article about this campaign. They also reached out to Renfrow who did not make a statement. Many individuals who listened to the TNT Dinar conference calls (or any Dinar conference call) would buy the Iraqi Dinar in anticipation of the revaluation. Many of these individuals, who were first time foreign currency investors, were not aware that the Iraqi Dinar was sold at their local banks, and could only be exchanged via specific licensed dealers or on eBay.
Though Renfrow and other experts on the dinar called "dinar gurus" claimed they had contacts in Iraq, none were able to predict the announcement by the Central Bank of Iraq regarding the removal of the 50 Iraqi Dinar banknote on April 30, 2015. Here is that press release which includes links to the translated document:
Press Release – 50 Iraqi Dinar Removal
As a result of this announcement, dinar investors quickly had to contact dealers or turn to eBay to sell their 50 dinar banknotes, which had a value of about four United States cents. In addition to not being able to predict the removal of the lower denomination dinar note, Renfrow made repeated false statements regarding exchange rates of over $3 for one Iraqi Dinar, currently, one U.S. Dollar purchases over 1000 Iraqi Dinars.
A new YouTube video has just been released showing that Renfrow, on 5/12/15 made an intent to change his plea regarding his 14 daily plus court case. The link to that video is here:
Originally, Tony Renfrow's jury trial was set for June 8, 2015, however, it is not known at this time if that date will change. It should be repeated, that this court case (2:12-cr-20041) does not involve the Iraqi Dinar. The indictment involves two issues: Wire fraud, in violation of Title 18, United States Code, Sections 2 and 1343; and engaging in monetary transactions greater than $10,000, in violation of Title 18, United States Code, Sections 2 and 1957. For a download of the original indictment PDF, search for the court case number listed above.
wdrb.com