Central Bank announces the withdrawal of 50 dinars a class of trading
Central Bank announces the withdrawal of 50 dinars a class of trading
Thursday February 26, 2015 14:35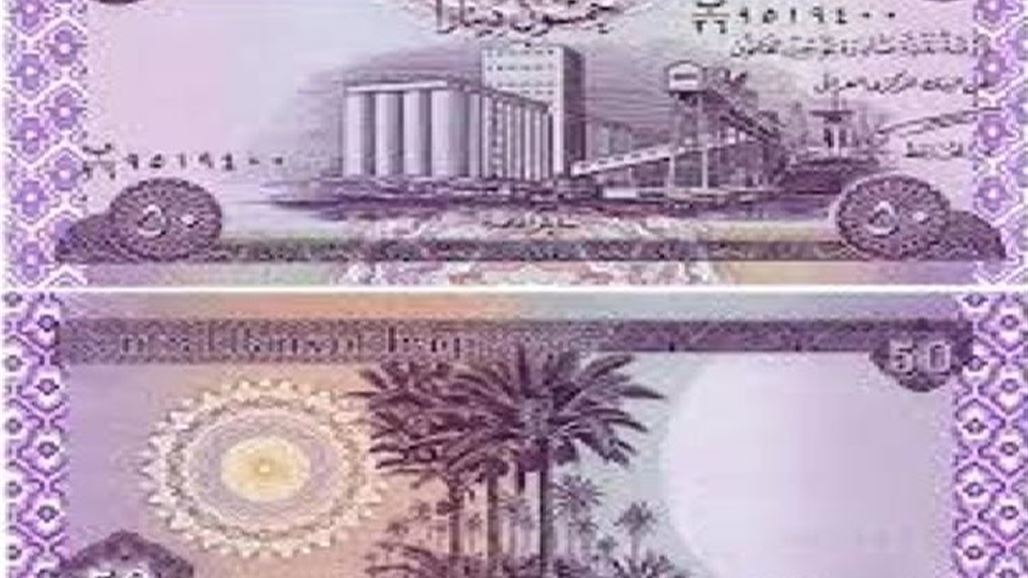 Alsumaria News / Baghdad
said the Iraqi Central Bank, on Thursday, for the withdrawal of currency 50 dinars category of trading, indicating that the replacement will continue for two months. The bank said in a statement received " Alsumaria News ", a copy of it, he was" given to stop the public from trading paper Cash category 50 dinars, he decided to withdraw this banknote trading based authorized to article 36 of the powers of the Bank Act No. 56 of 2004 ". The bank added that "the banks and their branches will start replacing these banknotes presented to it and without fee or commission," noting that "banks will deposited with the bank and its branches for the purpose of being the equivalent value in the accounts we have. "
The Bank noted that "the term that will replace these banknotes will begin on the first of March to 30 of April next," stressing that "the end of the period of replacement will be banknote void and have no discharge power will not be accepted in Iraq." It is noteworthy that the bank CBI issued after 2003 and banknotes from the category of 50 dinars, but he is not traded due to the high prices of the products offered in the market.
alsumaria.tv