Officials: Kayla Mueller May Have Been Given to ISIS Commander
Officials: Kayla Mueller May Have Been Given to ISIS Commander
Feb 10, 2015, 4:51 PM ET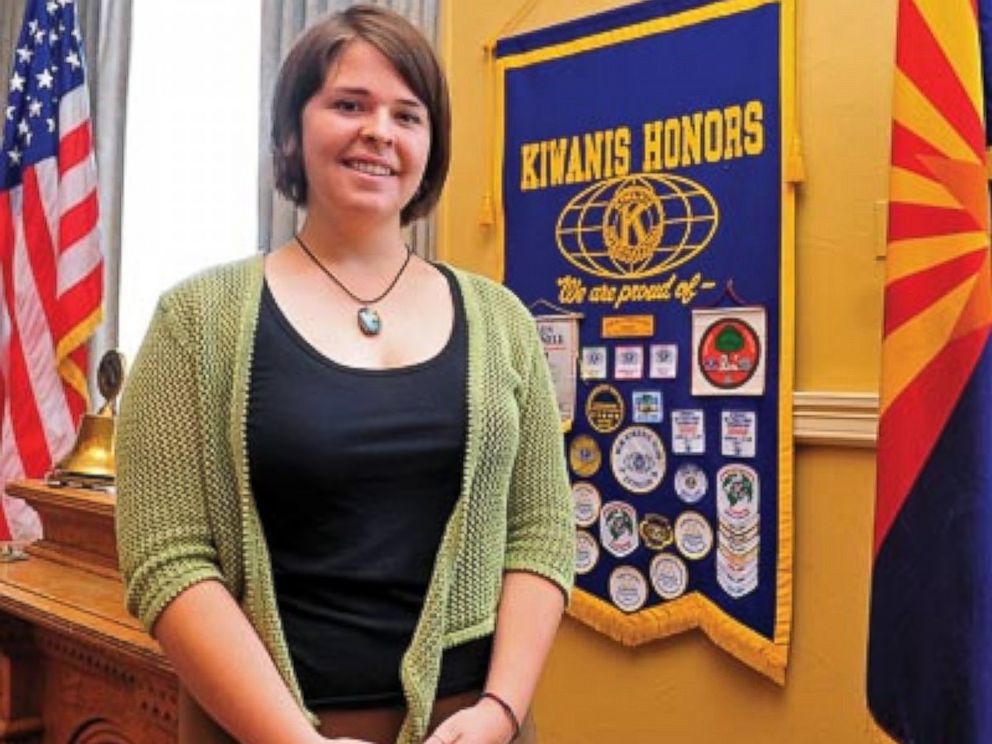 With the confirmed death of Kayla Mueller, new details have emerged about the American hostage's experience in ISIS captivity, including the belief by some officials that she had been given over to a commander in the jihadi group.
"ISIS didn't see her as a hostage or a bargaining chip," a counter-terrorism official told ABC News.
"Reflections" in the limited collection of intelligence in Syria — like indirect indications of a person's presence somewhere, such as ISIS fighters referring to her in calls or spotted guarding a sensitive site where she might have been held — indicated Kayla was still alive and sometimes in the company of an ISIS leader being actively tracked who had custody over her, possibly by forced marriage, officials told ABC News.
Sometimes she was with her ISIS keeper and other times she was not, two officials said.
The U.S. has no ground-level intelligence from Syrian human sources or American spies and so relies on "airborne collection platforms" like satellites and drones, officials have said.
Mueller's family in a public plea to ISIS on Friday said the terrorists had referred to her as a "guest" in private communications.
In a letter written by Mueller last year and released by the family today, Mueller said she was "in a safe location, completely unharmed [and] healthy."
"I have been treated with the utmost respect [and] kindness," she wrote.
Matt Olsen, former head of the National Counterterrorism Center and current ABC News consultant, said ISIS is known to for the "practice of essentially selling off, or putting young women and girls in the company of ISIS militants."
A former law enforcement official involved in the American hostage cases told ABC News Mueller was briefly able to communicate with some male hostages by passing them handwritten messages. For the most part, she was kept away from the other hostages, the official said.
Several counter-terrorism officials told ABC News there were "a few ideas but no real clue" of Mueller's whereabouts with ISIS in Syria over the months since an August deadline for a $6.6 million ransom with accompanying death threat passed — but U.S.-led airstrikes in Syria were carefully coordinated to avoid killing hostages.
"We haven't hit any areas where we thought she might be," another official said. In announcing Mueller's death, ISIS claimed she had perished in a coalition airstrike launched by Jordan.
A few weeks ago U.S. officials "lost fidelity" on her status entirely, several officials confirmed.
The Mueller family had not received a proof of life, likely an audio recording of her voice, since last year, officials and a source close to the hostage case told ABC News. She also was never mentioned or shown in any of the brutal hostage execution videos released by ISIS.
But recently, evidence of a visual sighting of Kayla last fall in Syria was obtained by intelligence agencies and was deemed credible, several counter-terrorism officials said. But, since the sighting was months ago, it gave no hard indication of her location this year.
Her last proof of life was in May, and then the ransom demand and death threat deadline passed by in August apparently without her execution.
Then over the weekend, ISIS provided the family with "information," including photographic evidence that convinced the U.S. intelligence community that Mueller had been killed, according to a senior U.S. official. U.S. officials said it has not been possible to determine when or how Mueller actually died.
abcnews.com