Measures to support the Iraqi banking sector
Measures to support the Iraqi banking sector
07/02/2015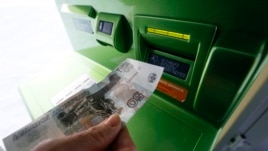 In order to develop the private banking sector in Iraq have been taken to the Economic Affairs Committee in the Iraqi Council of Ministers a series of supportive measures for the sector, the most important compel state departments all accept certified instruments issued by private banks, and the Ministry of Finance in coordination with the Central Bank of Iraq, and the Association of private banks in Iraq, to put controls and mechanisms are clear and specific, to deposit employees and retirees in private banks' salaries, as directed by the all of the Rafidain and Rasheed, deposit part of their accounts at private banks versus soft benefits, that the private banks to invest those funds in investment projects.
Economic Adviser to the Prime Minister said the appearance of Mohammed Saleh, said that limiting the government's deal to government banks only, gives a look inferior to private banks licensed, referring to the availability of options for government institutions in the filing of private banks in accordance with legal safeguards Lima guarantees the protection of public money.
Salih noted that the Ministry of Finance had committed the government not to deal with private banks circles due to the exploitation of a banks and government funds in financial speculation, pointing out that he can not be punished because of the private banks and one Ahli Bank error.
He praised a member of the Parliamentary Finance Committee MP Masood Haider government measures to support the banking sector private, which is the case in most countries.
He said economic expert on behalf of Jamil Antoine to the marginalization suffered by private banks, calling out the importance to be treated in the same way, which is treated by government banks, saying it was routine and less complicated than the public banks, calling for support with the tightening of accounting in the case of violation.
It is the actions taken by the Committee on Economic Affairs, which is the Central Bank of Iraq and government banks studying the possibility of lending to private banks to finance small and medium enterprises because of their importance to the revitalization of the Iraqi private sector, with the Trade Bank of Iraq to open credit lines with private banks under the supervision of the Central Bank of Iraq. And the emphasis on activating the role of the financial court as stipulated by the banks, according to the law of the Iraqi Central Bank Act and not to resort to other courts.
The Commission also decided that the Central Bank of Iraq to study the possibility to benefit from the legal reserve for private banks to grant investment loans from the reserve and Bahrafh, while confirming the Ministry of Finance and the Central Bank of Iraq to apply to the Committee on Economic Affairs Resolution No. S.l / 495 in the opening credits on 11/18/2014 Documentary at private banks up to ten million dollars without passing through the Iraqi Trade Bank.
iraqhurr.org