Financial difficulties faced by the government impede approval of the draft budget
Financial difficulties faced by the government impede approval of the draft budget
29/08/2014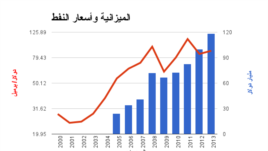 The Minister of Finance Agency purity of net debt for the existence of difficulties in the outgoing government impede approval of the draft budget law for 2014.
He said the net in a statement to Radio Free Iraq, "said the outgoing government has taken into account a lot of feedback that it reinforced the Finance Committee's interim House of Representatives on the draft budget," explaining that "this government will seek to send the report of the budget to the House of Representatives again as soon as possible before it ends life ".
To the expectation of the Second Deputy Speaker of the House of Aram Sheikh Mohammed to reach the government's budget report to the Council before the hearing next Tuesday, adding that "the report will be included on the agenda of the meeting to discuss it," calling the political blocs to approving the budget.
However, a member of the Finance Committee MP Magda Tamimi temporary ruled that the House of Representatives could approve the budget bill in 2014 due to continuing problems on the project. "
The Minister of Finance and purity of net debt agency confirmed that the ratio of government spending for the first seven months of 2014 amounted to more than 49 trillion Iraqi dinars, while revenues of the state treasury about 64 trillion dinars.
iraqhurr.org