A parliamentary proposal to settle the dispute of oil between Baghdad and Erbil
A parliamentary proposal to settle the dispute of oil between Baghdad and Erbil
08/19/2014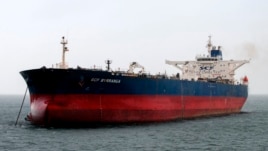 Asked the Finance Committee in the House of Representatives interim proposal for the adoption of what announces export the Kurdistan Regional Government of Iraq quantities of oil, to resolve the crisis between Baghdad and Erbil in order to pass the budget law in 2014, which has not been approved so far.
She said Committee member Magda Abdel-Latif said in an interview with Radio Free Iraq that the continuation of the controversy between the federal government and the Kurdistan Regional Government on the amount of oil produced by the region will hinder the adoption of the budget in 2014 stalled mainly, pointing to submit a proposal to the Finance Committee temporary adoption of exports of the region's oil, whatever its size in Currently, for a settlement of the dues to ensure fairness to the parties.
For its part, indicated a member of the Finance Committee interim coalition Kurdish blocs Najiba Najib said the views expressed by the various political blocs to settle the dispute of oil between Baghdad and Erbil should not include the continuation of cutting the salaries of the staff of the Kurdistan region, stressing that the provincial government is committed to the introduction of its oil exports within the state treasury Iraqi.
He explained that the financial expert Hilal Taan that Altrgiah proposals and solutions offered by the political blocs in order to pass the budget will not solve the shapes between the federal government and the Kurdistan region, adding that these problems will be repeated with the approval of all the budget because of the absence of oil and gas law.
Despite the lack of disclosure of the Kurdistan Regional Government for the export capacity of oil through its territory unless explicitly indicated that international reports to reach the province's exports of oil about 300 000 barrels per day.
iraqhurr.org