Experts: community banks to sell the dollar on the black market
Experts: community banks to sell the dollar on the black market
08/03/2014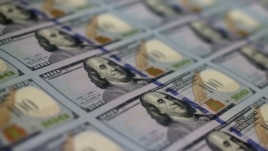 Economists warned interviewed by Radio Free Iraq from damage that may cause the Iraqi economy and the currency market in the event of continued private banks sold the U.S. currency on the black market through the passports of citizens under the pretext of travel for treatment or get a scholarship.
The economist said Hilal Taan Many currency traders have begun taking advantage of citizens by renting their passports in return for cash to buy a dollar coin from private banks, adding that most of what bought from this currency smuggled out of the country and sold them locally to exceed 30 percent.
The economic expert said Abdul Rahman al-Mashhadani to do private banks to sell foreign currency chaotic without censorship government agencies will be a catalyst for activity, money laundering, adding that the central bank to reconsider the decision of selling the dollar through private banks and restricting the sale Bmzadeh official.
Meanwhile, a chairman of the Securities Abdul Razzaq al-Saadi are moving on the way of private banks to sell the dollar, depending on the passports of citizens representing the circumvention of the law and government agencies, warning of the breadth of this matter as it has a direct negative effect on the Iraqi economy.
The owner of a teller Mohammed exchange companies in Baghdad that there was collusion operations occur between the departments of private banks and brokers are dealing with partnerships Exchange to sell the dollar on the black market in exchange for a percentage of the profits.
iraqhurr.org