Erbil: We sent a letter to the U.S. court to refute the allegations of Baghdad on oil
Erbil: We sent a letter to the U.S. court to refute the allegations of Baghdad on oil
07/30/2014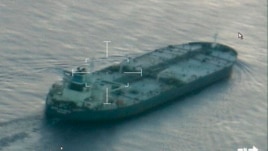 According to the Kurdistan Regional Government Wednesday it sent a letter to a U.S. court in Texas held on shipment of crude oil to refute the claims of the Federal Government of Iraq, which says that the oil was issued illegally .
It was reported that Erabl stresses in the letter that Baghdad was failing to fulfill its obligations in Iraqi Kurdistan, which increases the need for the region to export oil.
Reuters quoted the minister of natural resources in the region, Ashti Hawrami as saying in a statement on the website of the Kurdistan Regional Government that the federal government can not earn the issue of oil disputed because crude is produced and shipped and exported and sold in accordance with the rights of the Kurdistan region guaranteed by the constitution, as he put it.
The spokeswoman for the U.S. Department of State Jennifer Sacchi said in its daily news conference in Washington Tuesday in response to a question on the oil dispute between Baghdad and Erbil:
"We believe that the oil must be transferred through Iraq's central government," as she put it.
iraqhurr.org