U.S. official: Iraq F16 aircraft delivery may be delayed
U.S. official: Iraq F16 aircraft delivery may be delayed
Posted, 07/03/2014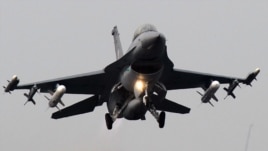 New head of the Office of Security Cooperation at the U.S. Embassy in Baghdad, Gen. Mike Bednarek, warned of "a possibility of delayed delivery Iraq F16 aircraft which had contracted to buy from the U.S. side due to lack of fulfillment of Iraq so far all its financial obligations and commitments own logistics base country air north of Baghdad, in order to delivery of those planes. "
During a meeting with some representatives of the media was including Radio Free Iraq, carrying Bednarek military leaders supreme responsibility "withdrawal unregulated and declining morale in the ranks of the Iraqi army during the events of Mosul," in the June 10, 2014 the past, adding that "the United States exchange Almiarat of taxpayers' money Americans order processing of this army, but corruption was the reason behind what happened, "according to the recipe.
He Bednarek said that "American advisers who are special forces who have previously worked with the Iraqi side are now working with the Iraqi forces by five to six groups, each Mjmohh includes about 10 advisers, has the values ​​of these advisers in the past week the security situation in Baghdad and areas of her belt and came security assessment well. "
On the subject of Iraq rental deal of seven aircraft "Apache" combat from the United States, Bednarek said that "the U.S. government is still awaiting a response from the Iraqi government regarding the transaction."
The American side has provided Iraq under the armament contracts concluded between the two sides so far more than 14 million rounds of ammunition of different sizes and types, and more than 7,000 armament system and 17 000 Joe rocket land, as well as 400 rocket-type Hellfire.
iraqhurr.org