Wave of Car Bombs Rips through Baghdad Killing Dozens
Wave of Car Bombs Rips through Baghdad Killing Dozens
6-8-14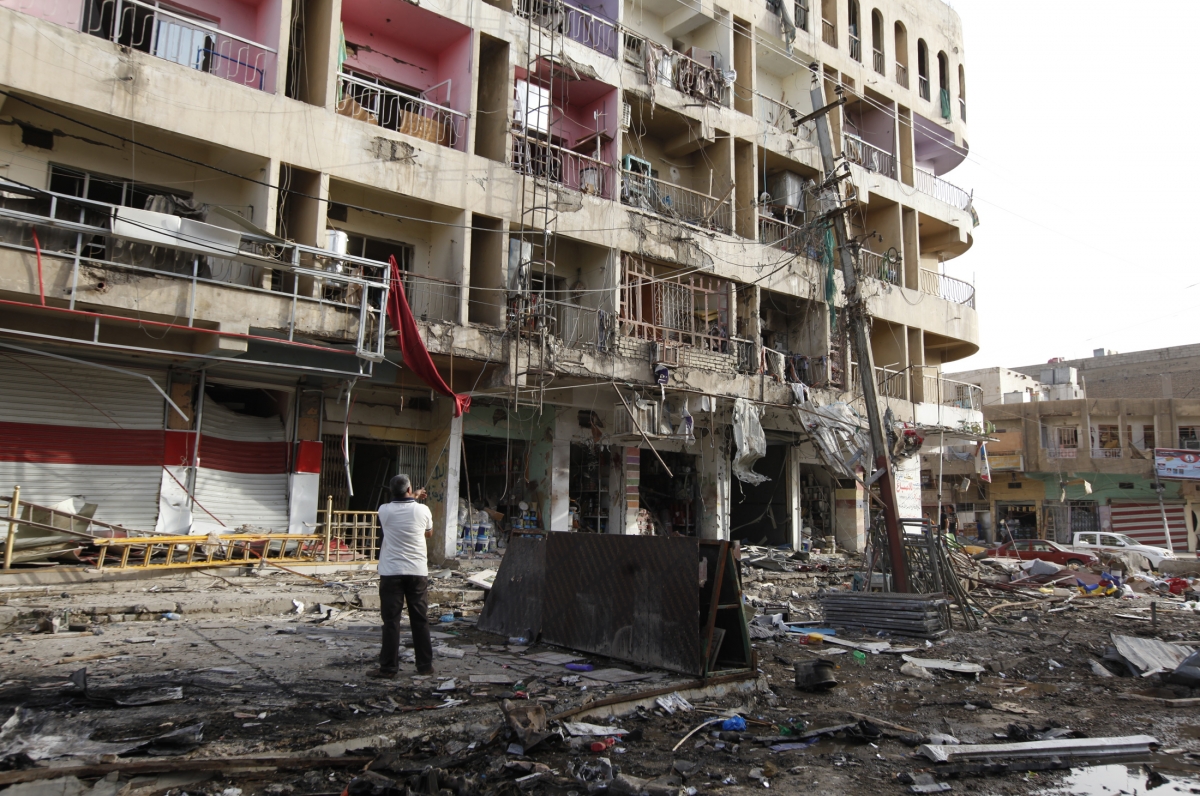 A wave of car bombs has ripped through the Iraqi capital Baghdad killing dozens of people as Islamist militants also stormed a university campus briefly holding scores of students and staff as hostages.
More than a dozen blasts within a gap of one hour left a trail of havoc across several places claiming at least 60 lives, reports say. The first explosion hit Baghdad's commercial western district of Baiyaa.
The insurgents are thought to be from the al-Qaida splinter outfit, Islamic State in Iraq and the Levant (ISIL), although no militant group has officially claimed responsibility.
The blasts were focused on Shiite neighbourhoods, yet again underscoring the increasing sectarian violence in Iraq. One of the bombs targeted a Shiite mosque while others were aimed at crowded places like a cinema and shopping areas.
"I was about to close my shop when I heard a huge explosion on the main commercial street. I saw many cars set ablaze as well as shops," Kareem Abdulla, one of the inhabitants in that area who was yet to recover from the shock, told Reuters.
In the western city of Ramadi, the attackers stormed Anbar University by killing several security personnel and blowing up the bridge leading to the campus.
After the extremists took control of the university building, security personnel descended on the area which ended up in a fierce exchange of gunfire. Officials said after the gunfight, the forces regained control of the premises.
Iraq is experiencing some of the worst sectarian violence as the Sunni-led Islamists continue to make inroads into the Shiite-led administration.
ibtimes.co.uk