Iraqi Dinar Guru guesses 12-30-13
Iraqi Dinar Guru guesses 12-30-13
12-30-2013 Intel/Newshound Guru Poppy3 THEY CAN SELL BONDS ALL DAY BUT WITHOUT A RATE THEY ARE WORTHLESS. AT PRESENT THEY HAVE BEEN EXCHANGED FOR FUTURES ON OIL. THE BONDS SALES WILL NOT PRODUCE ANY CASH FLOW WITHOUT A NEW RATE ON THE DINAR. I HAVE HEARD UNCONFIRMED NEWS THAT THE BONDS WHERE TO BE RATED AT $2.66 SO THAT THEY WOULD SELL OUT FAST AND RAISE HUGE CAPITAL FOR IRAQ ECONOMY AND ONCE THE MAJORITY OF THEM WERE SOLD THEN THE EXCHANGE RATE WOULD RISE VERY QUICK TO THE NOMINAL RATE. TIME WILL TELL.
12-30-2013 Newshound Guru Bondlady Article: "Announced the parliamentary Economic Committee, for the government to apply the customs tariff on goods from next Thursday" think they [are] calling for a 2 day holiday also when it begins, Wednesday and Thursday, new years eve and new years day. To mark a new year and great things to come for them and for us imo. …every thing will be taxed EXCEPT for FOOD.
12-30-2013 Newshound Guru Bondlady this is what we needed to see and let the dinar grow in value as the economy explodes into great things the dinar rises rapidly as well as inflation so the dinar needs to rise along with the economy to control and curb inflation. They need the people to fall in love once again with the dinar! But how? make the dinar value as much or more than the dollar or move it in that direction, show the people good things are coming by moving the exchange rate so the people will have pride in their currency and not OURS!
12-30-2013 Newshound Guru Bondlady when Shabibi was the CBI governor…He said he needed GOI cooperation and all to work together as a team and security. So you see them all working or most of them working for the same goal here, security and the government has giving the CBI and Turki their blessing to move the economy forward per the dinar! as Iraq goes into the new year they will go international with the World Bank and IMF and WTO support and help…making the CBI able to deal in a huge way also in international banking but they must kick terror out of Iraq.
12-30-2013 Newshound Guru Bondlady there seems to be a frenzy of things being done to secure Iraq as it edges into the new year, why now? why didn't they go all in before now? Big changes coming thats why and it requires stability in every way…as they need to add value to a crushed dinar but they needed these things to happen first and we're seeing it all come about every single day! They are serious and want to show and portray a NEW IRAQ to the rest of the world!
12-29-2013 SUPER PUMPER Guru TerryK TALKED TO ONE OF MY SOURCES TODAY AND SHE SAID TONIGHT OR TOMORROW IS WHAT IT WAS PUSHED OUT TO. I ASKED WHY. SHE SAID MORE BAD GUYS BEING ARRESTED. I'M REALLY EXCITED ON THE NEWS I GOT TONIGHT BUT I'M NOT GOING INTO DETAIL. JUST BE READY.
12-29-2013 Intel/Newshound Guru Poppy3 MALIKI IS RUNNING OUT OF TIME…AND THE COUNTRY IS REPORTEDLY OUT OF MONEY TO OPERATE, NO DOLLAR RAISING AUCTIONS AND THE BOND SALES BEING HELD BECAUSE OF NO BACKING? NOW WE SEE MOVEMENT, AMAZING THINGS THAT MANY PEOPLE MYSELF INCLUDED THOUGHT WOULD NEVER SEE HAPPEN. (MALIKI GIVING GROUND). IT WILL BE INTERESTING TO SEE WHAT FURTHER ACTIONS WILL TAKE PLACE WITHIN THE NEXT 48 HOURS.
12-29-2013 Intel Guru TD THE STARS MAY BE LINING UP IN OUR FAVOR! OK , Well some very positive news coming out through my Amigo who confirms that: 1) The postponement of the Bond sales was temporary and it JUST MAY happen sooner than later. Can't verify any rates, etc. 2) "Payment systems" through electronic banking, smart cards, etc. have been tested for efficiency and ready to go. 3) As we saw M [Maliki] had another temper tantrum and arrested an opposition MP. Then , just 24 hours later was released. This "RELEASE" is not by mistake as M had tremendous pressure caving in on him…
12-29-2013 Intel Guru TD Something significant is lining up. While I remain cautiously optimistic, the next few days remain quite possible for numerous agenda items to be carried out…I was told that the economists and accountants want programs & policies to be executed during the beginning of the fiscal year. Whether buttons will be pushed Jan 1st (or thereabout) or Feb 1st. I can't really say. Again, be grounded but news I received today (yes, rumors) are indeed positive.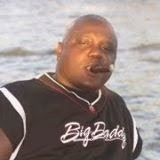 <–12-29-2013 SUPER PUMPER Guru TNT Tony
I forgot to tell you guys that the bonds did pre-sell at the rate of $3.71 according to Iraq sources. This rate can change when it goes international. Also, Iraq library of law is on record as of today saying that the qui cards will go international Jan 1, 2014 and that the tariff laws will be in effect on Jan 2, 2014. It says there will be a rise in the dinar on Jan 1, 2014. This is also in their gazette, its public knowledge. It is now in black and white. None of this can happen unless the dinar is international.
Guru Critic, no one has been able to confirm ANY rate on the bonds, you can't "pre-sell" bonds without a fixed rate or no one would even consider purchasing them! Just more nonsense.
12-29-2013 SUPER PUMPER Guru Okie_Oil_Man WELL IT APPEARS AT THIS TIME WE ARE SO VERY CLOSE TO THE END OF THE JOURNEY THAT I CAN SEE THE END OF THE TRAIL. WITH SO MUCH ACCOMPLISHED THESE LAST FEW DAYS WE SHOULD EXPECT (EXPECT) TO SEE OUR GOAL REACHED VIRTUALLY ANY MOMENT NOW.
12-29-2013 SUPER PUMPER Guru Okie_Oil_Man ALL THE PREREQUISITES BEING FINALIZED INDICATES ALL THE HAGGLING IS OVER AND THOSE COUNTRIES WHO HAVE CONTINUALLY CHANGED THEIR REQUIREMENTS AND WISH LIST HAS BEEN PACIFIED. THE RATES ARE SO MUCH MORE THAN EVER EVEN CONTEMPLATED IT IS ALMOST UNBELIEVABLE.
12-29-2013 SUPER PUMPER Guru TNT Tony I received plenty of good news yesterday and earlier this morning. So let me share some of it with you. Rates should show live in the US on Monday, they are high… UST released to fed reserve. Fed Res released to 12 Regional banks to push to their member banks….Fed Res has 12 Regional banks thru the US. It's at the corp level waiting for push to branches. UST does not communicate directly to banks.
12-29-2013 SUPER PUMPER Guru TNT Tony new rate for the tariffs coming out Jan 2 was announced at 3.44 / USD. Banks were double staffing last night with security…armored cars on standby with the escort vehicles. I am sure there is more info out there and I am sure that I will get more on my evening calls. If it is what we have been waiting for I'll back with another blast…let's hope that this time they let the process complete itself.
Guru Critic, there is NOTHING to confirm any of the statements made by Tony or Okie. That information has NOT been released as of yet, just more wishful rumors at this point.
dinarguru