Iraqi Dinar Guru opinions 12-27-13
Iraqi Dinar Guru opinions 12-27-13
12-27-2013 Newshound/Intel Guru BGG Here's an interesting thing – There were no currency auctions for 2 days. There was an auction on Monday and the next one was today [Thursday]. It's not that they just didn't publish them, they are in sequential order. The one on Monday was #2561 and today [Thursday] was #2562. I've got a suspicion that the stage was being set for something to happen and they delayed something for a couple more days. Just a suspicion, can't prove that. It's just very strange.
12-27-2013 Newshound Guru Tlar "The Central Bank has notice from the Bank for international settlements in Basel to accept deposits of Iraq" This is good news indeed. It follows closely by date with other good news all starting in early days of January. The tariffs, the WTO meeting, the new budget at 1.16 per us dollar, the leak by the member of the FC of the CBI's plans to delete the zeros and release the smalls, the change to donor status, the statements implying the economy is about to take off in 2014, and now a press release that BIS is accepting the Iraqi dinar.
12-27-2013 Newshound Guru Tlar Think, if the BIS who has requirements, as does any organization in order to be allowed in, has decided to take Iraq in as number 61 of central banks, that must mean something very important is about to happen. Why does the BIS state starting in January instead of now? Something certainly looks to me like everything is coming to a head in January. If the plan is truly not to have an international currency in January, doesn't everything above look like they are jumping the gun a little.
12-27-2013 Newshound Guru Tlar The WTO needs a tradable currency with more purchasing power in order to be a member, and has stated this to Iraq. The tariffs needs a currency with greater purchasing power or it is inflationary. The budget configured at 1.16 is fact as told to us by the guys who figured the budget, the FC. The leak from the…FC member told us that the CBI's plan is to delete the zeros and release the smalls in—January. Other articles have said the same thing earlier pointing to —January as the right time They change to donor status in —January. They claim economy will start to take off in January 2014. January is the start of a calendar year. January looks to be a very exciting month indeed.
12-27-2013 Newshound Guru Kaperoni Article: "The Finance Committee excluded the three zeros deleted project over the next two years" One thing is for sure, monetary reform will not wait 2 more years. [Weren't we saying the same thing about monetary reform two years ago? Another year has blown by and nothing. If they can wait, then we're making false assumptions about any "evidence" that says they can't wait.] A lot has changed in a few years. They now have economic plans in force, agreements for investment, foreign banks in Iraq, etc. etc. This is a completely different situation than 2011.
12-26-2013 Intel/Newshound Guru Poppy3 RV NEWS IS STRONG IN OUR FAVOR. I AM GETTING PUMPED AND VERY EXCITED. THE NEWS SAYS TO ME THEY ARE MOVING IN OUR DIRECTION WITHOUT DELAY. THE OUTSIDE PRESSURE ON MALIKI IS SOLID AND THEY ARE NOT GIVING IN OR BACKING OFF.
12-26-2013 Intel/Newshound Guru Poppy3 I HAVE ALWAYS SAID WATCH THEIR ACTIONS AND DON'T BUY INTO WHAT THEY SAY BLINDLY. THE ACTIONS LATELY IS ALL POSITIVE AND SEEMS TO BE DIRECT FOR YOU, ME, AND THE CITIZENS OF IRAQ. I EXPECT TO SEE RATE MOVEMENT BETWEEN NOW AND JAN 2ND. I MAY BE WRONG BUT THE SIGNS TO ME ARE SOLID.
12-26-2013 SUPER PUMPER Guru Bluwolf BANKS ARE STILL ON STANDBY, PERSONNEL ARE ON ALERT BUT NOT IN SITE. MOST WILL BE BACK BY THE THE 2ND ACCORDINGLY. PRICE VALUE OF CURRENCY STILL VERY HIGH AND THE TIME ON THE CLOCK STILL HAS NOT STARTED, IT SHALL START WITH THE ANNOUNCEMENT OF THE INTERNATIONAL RELEASE. GCC AND WTO BOTH ARE WAITING FOR THIS RELEASE AND THAT IS AROUND THE CORNER.
12-26-2013 Newshound Guru tlm724 Article: "Accepting deposits in BIS achieve the benefit of Iraq" the BIS is the top dog! They also input and regulate ALL exchange rates throughout the world! every change in exchange rates MUST and DOES go through the BIS so seeing Iraq putting their reserves in the BIS is an awesome thing!
12-26-2013 SUPER PUMPER Guru Okie_Oil_Man I HOPE EVERY ONES HOLIDAY WAS PLEASANT. I KNOW SOME WASN'T–THOSE WHO WERE ARRESTED. YES EVEN AT THIS LATE DATE THE AUTHORITIES ARE STILL WEEDING OUT ALL THOSE WHO TRIES EVERYTHING POSSIBLE TO "MILK THE SYSTEM" FOR ALL IT'S WORTH. I AM GETTING INFORMATION IN TODAY AS IN THE PAST ABOUT THE IMMINENCE OF OUR R/V.
12-26-2013 SUPER PUMPER Guru Okie_Oil_Man EVEN THOUGH NO ONE KNOWS THE EXACT TIMING WE DO KNOW IT IS STILL IN THE PROCESS AND IS INEVITABLE TO HAPPEN. THERE ARE MANY FACTORS THAT HAS TO BE ADDRESSED ON AN INTERNATIONAL SCALE AROUND DEC 28TH AND JAN 3RD. WE ARE IN A VERY GOOD TIME FRAME IT APPEARS RIGHT NOW. I AM TRYING TO OBTAIN MORE CREDIBLE (IF THATS EVEN POSSIBLE ANY MORE) ANY INFORMATION AND IF I OBTAIN IT I WILL SHARE.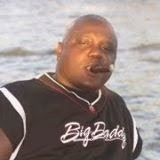 <–12-26-2013 SUPER PUMPER Guru TNT Tony
Bank personnel has been called in, call centers and exchange centers, and security are all there but we know nothing is going to happen because there is a meeting at 5 PM today to determine what's next. So why did they bring all those people in? There is nothing more to do with the plan, just back door stuff. All that's been done. There are lots of things going on globally, even here with US Government.
12-26-2013 SUPER PUMPER Guru TNT Tony Christine Lagarde is fighting for us. Take it as a positive that we have people on our side for the rate. We have peeps in our corner fighting for us. The $32 rate is still showing. They have paid out 3.44 in country and based their budget on it. It's still on. WE are still alive, it could still happen at any time. It still could happen in next 5 days. Let's just wait and see what happens at the meeting today.
Guru Critic, Once again, Christine Lagarde has NOTHING to do with Iraq raising their currency rate. All the "meetings" that Lagarde has participated in recently have nothing to do with raising the value of the Iraqi Dinar. There are many more pressing issues that she is dealing with globally. A 32+ rate must only be showing on Tony's computer, because it is NOT showing on any other screen. Again, NO one has been "paid out" at $3.44 in the country and they have NOT based their budget on that rate either. It is public knowledge that their budget is figured in Iraqi Dinar, read ALL the supporting articles put out confirming that. When they "RV" their currency, it will be a simple adjustment in their computer systems to reflect the change, they don't need to "figure" their budget at any given rate. Watch the CBI rate, auction report yesterday (12-26-13), was at the same rate of 1166 to $1, until those CBI rates change, we have had no "RV". There are no auctions on Friday's.
dinarguru