Iraqi Dinar Guru opinions 12-24-13
Iraqi Dinar Guru opinions 12-24-13
12-24-2013 Newshound Guru Millionday the best news i think up until now that we have seen is the release of Iraq from chapter 7 and now i have the next one that i believe to be the next news that i have seen in this category. i found something extremely important and i am going to share it again…"Iraq is an internationally accepted central bank!!!" they are going to make us have a very happy day when their currency is internationally recognized — no one knows the date of the activation of the reality rate…
12-24-2013 Intel Guru BWM [Any info on whether event #2 that you spoke of a couple weeks ago happened?] it is in play at this time…that is why I was told not to expect before Christmas…we'll see what happens from the weekend on with information. [is this the last event?] yes…but this is the one that could drag this out if not concluded quickly.
12-24-2013 Intel Guru BWM [What were the events that you were talking about?] the first an arrangement, deal was done…expected that to be completed sometime this weekend/next week…things already in place and such…just a "where will the money go" kinda agreement. [Well, there goes the "it has to happen before Christmas to boost the economy" theory!] that was never a viable theory. [What is the earliest in your opinion?] was just told not to look by Christmas…after that will reevaluate.
12-24-2013 SUPER PUMPER Guru TerryK GOT A CALL …THIS SOURCE TOLD ME THAT THE INFO I HAD WAS SPOT ON ABOUT THE GOLD STANDARD TO BE COMING IN ON THE 3RD. HOWEVER THAT THEY WOULD HAVE TO HAVE THE CURRENCY IN PLACE BEFORE THEN…SO WHAT I WAS TOLD IS THAT THERE MAYBE A CHANCE OF…THE RV GOING DOWN TOMORROW [TUESDAY] AFTERNOON. THAT THEY WOULD SNEAK THE RATE IN…WHEN…ALL OBSERVE CHRISTMAS.
12-24-2013 Intel Guru Dinar Wishes OK PRETTY OR NOT HERE IT COMES!!! I HAVE BEEN TOLD BY MY CONTACTS WE WILL NOT SEE THIS HAPPEN TILL AFTER THE END OF THE YEAR… there are some great things happening everyday to move forward… It wasn't created in 1 month, and it wont be completed that fast either… When its time it will be time…I dont make bad news… Its intel and they havent been wrong yet.
12-23-2013 Newshound Guru Millionday Article: "General Secretariat of the Council of Ministers decided that the council minutes regular second session held on 17.12.2013 approving the application of the customs tariff law No. 22 of 2010, according to schedules set by law, published in the Gazette of the Iraqi Issue (4170) on 6/12/2010 Starting Date 02/01/2014." so the tariff has been printed in the gazette and …the date that they will begin being applied will be the january 2, 2014.
12-23-2013 Newshound Guru Millionday this means that international trade will begin the second day of the new year — imports and exports. the only way that will make sense is with the isx in place and the reforms activated and also the economic and monetary reality for the country. …when it is printed — it is law and has to be upheld because it is federal law and it would be against international law for the country…printed in the gazzette is a huge difference than talk…it is action.
12-23-2013 SUPER PUMPER Guru Bluwolf …we are as follows, cc are not manded but on standby (on the highest of alerts), the rate will still be in the high 30's, you still will sign a nda, everything is still scheduled to proceed as planned and there are no changes. No defecting issues are foreseen, this process is good to happen at any moment. Politics is no longer a issue, both DC and UST have given there approval to GO. Notifications, instructions and 800# number will be handed out after the international release.
Guru Critic, Don't be planning for any rate even close to that amount, Iraq CANNOT sustain a rate that high, it would absolutely bankrupt the country.
12-23-2013 Newshound/Intel Guru Eagle1 Many of you will remember the "false flag" events that preceded Kuwait's revalue 20 years ago and China's revalue more recently. In each case, just prior to the revaluation of their currencies, notices were published which were designed to deflect any immediate attention to what was actually occurring. China made the statement that they weren't going to revalue their currency "at all" and 24 hours later did just that! With Kuwait, a notice was sent out by the Emir that they were postponing the revalue of their currency to some indefinite date. 24 hours later the Kuwaiti Dinar was revalued.
12-23-2013 Newshound/Intel Guru Eagle1 Whether we've just seen a "false flag" with regard to Iraq or the GCR is a matter for some discussion. All of the information leading up to yesterday indicated that the GCR would go "live" at 5:50 PM Eastern. Throughout the day we watched events unfold leading up to it. At the last minute, the process was halted and the delay was attributed (by some sources) as pushing it right up to Iraq's induction into the WTO. Whether there is any validity in that report is questionable.
12-23-2013 Newshound/Intel Guru Eagle1 I have repeatedly posed the following question (in view of the controversy over whether or not there would simply be a revalue of the IQD with a global revalue of other currencies to follow at some later date) to folks at the IMF, people within the current administration, and contacts who were part of the original planning for the GCR and served on the Council of Economic Advisers in both Bush Administrations. The instant answer in each and every case has been a resounding, NO!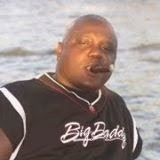 <–12-23-2013 SUPER PUMPER Guru TNT Tony
I did get info on the 800 numbers, supposedly they have a new procedure but it's not official. There are going to be some basic rates, you do have an option on the NDA and the difference is between 3 – 5 dollar option and not sign an NDA or the 32 dollar rate with an NDA. That will take the pressure off you for the next 10 years if you do not sign the NDA. Yesterday, 4 -5 PM all was resolved again, and last night it was suppose to go live, may be live right now, but not announced yet. They can do it at anytime, including Christmas day!
Guru Critic, It looks his preparation to announce the fact that there will be NO #800 numbers as I have stated for months. I will say again that there is no need or requirement to sign a useless NDA to keep your exchange some kind of a secret. It's all nonsense.
dinarguru