Iraqi Dinar Guru opinions 12-22-13
Iraqi Dinar Guru opinions 12-22-13
12-22-2013 Newshound Guru Tlar Article: "About the issuance of a new Iraqi currency .. Soon" …the new one dinar note will carry the same value as does any on the larger notes meaning 1 dinar is just one unit of a 5000 dinar note. 5000 dinars will be 5000 dinars and each dinar will carry the value of a new 1 dinar note. Both currencies will be legal and in circulation for 3 years at which time I believe the 3 zero notes should all be collected. They most likely will still [be] legal tender in Iraq or anywhere else for that matter, but because of their impractability in day to day useage, most all will have been returned to the bank.
12-22-2013 Newshound Guru Tlar It also says that "deleting the zeros" is "just an administrative process" meaning the CBI will administer it. It not a market driven event. The CBI is responsible and in control of the rate, and it is the CBI that will determine the new rate. Again the article suggests that at least deleting the 3 zeros is not driven by the market. This article…speaks of a RV, not a float. The facts of what the CBI has been doing over the last two years, cleaning out the ME of dinars including dollarizing Iraq, supports this. If the above article is an accurate depiction of the process, the new rate will be… .86. Those 3 leading 0's will be removed all at one time, as an event.
12-22-2013 Intel Guru BWM I'm really not expecting to see this before Christmas… just because of information that I have… not to say I would wish beyond all that it was wrong but I'm just telling you TRUTHFULLY what I know… There is a REASON…
12-22-2013 Newshound Guru Breitling The United Stats Government, mainly the Treasury Dept set up what we call the New Iraqi Dinar, The Treasury Department along with the United States Military. Those units helped set this all up, and made sure the countries Dinar and money supply was in place, who would be idiotic enough to call this a scam??? It is a countries currency end of story.
12-22-2013 Intel/Newshound Guru Poppy3 I CAN REMIND EVERYONE THAT PARLIAMENT HAS BEEN CALLED BACK INTO SESSION OFF THEIR BREAK FOR A SPECIAL AGENDA MEETING ON NOTHING BUT CONFIRMING THEIR BUDGET. THIS COULD BE AWESOME NEWS AND HAS MY EXTREME INTEREST. THESE GUYS HAVE STOPPED THEIR MEETING TAKEN OFF TWICE NOW IN THE LAST WEEK AND HAVE BEEN CALLED BACK …. THE PRESSURE IS ON HEAVY OR THEY WOULD NOT BE DOING THIS. MY THOUGHTS ARE THAT THE IMF IS TELLING THEM TO GET THIS DONE IMMEDIATELY.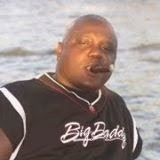 <–12-21-2013 SUPER PUMPER Guru TNT Tony
IT'S GOING DOWN…Meeting in Washington turned out to be in our favor. Rate is starting at $32.+. Release is scheduled for tonight [Saturday] and some of us could exchange tonight. All of us are supposed to be exchanging tomorrow morning. I could say more, but who cares. I am waiting for the 800#s and I have learned that their release has already been discussed tonight in D.C.
Guru Critic, Flat out, Tony is way wrong on this, I think it is very wishful thinking on his part.
12-21-2013 SUPER PUMPER Guru TerryK I DID TALK TO MY UST PERSON AGAIN YESTERDAY AND SHE DID SAY THIS: WE ARE DONE, COMPLETED AND AWAITING ON A PHONE CALL TO ACITVATE AND THE RATE IS HIGH. SYSTEMS ARE READY SYNCED. ALL IS DONE FROM UST SIDE.
12-21-2013 Newshound Guru Stryker Article quote: "The board of directors of Trade Bank of Iraq TBI that next year will see the application of the certificates of deposit…" Between this article and the offering of Certificate of Long Term Bonds in the IQD themselves that we have been reading about, I would say that they are getting ready for something to take place. The big question is: Will it be the right timing that will drive the CBI intention to implement it?
12-21-2013 Intel Guru Arizona Heat People that are on the technical side of this process would not have gone to the lengths they have to see all that work go down the DRAIN by seeing a new year come into effect. Individuals at the IMF, WBO along with the CBI would have to start a whole new process of calculations that took months if not years to complete. Rest assure, this is not an easy task to complete.
dinarguru