Iraqi Dinar Guru opinions 12-20-13
Iraqi Dinar Guru opinions 12-20-13
12-20-2013 Newshound Guru Kaperoni A member of the parliamentary economics warns of "significant risks" to the economy by relying on Iraq's oil resources. 70% of the revenue from oil in the budget is used to pay "operational expenses", salaries, wages, fees, etc. If oil falls, Iraq is in serious trouble. I believe the banking system is significant to Iraq.
12-20-2013 Newshound Guru Kaperoni In September Maliki stood up and put the 2013-2017 Development Plan "in force" and that plan is all about diversification, so that means the banking system needs to engage with the global economy for the success of that plan. The key IMO is for Iraq to move to Article VIII and until that happens, nothing will happen with the dinar exchange rate. The IMF will have another Article IV consultation in March. The decision to exit Article XIV to Article VIII is between the IMF and CBI.
12-20-2013 Intel/Newshound Guru Poppy3 SEEMS THERE IS LOTS OF GOOD NEWS FLOWING AND THE IMF, WORLD BANK AND CBI MEETINGS ARE STILL TAKING PLACE EVERY DAY OR SO TRYING TO GET OUR MONEY FOR US. I HAVE BEEN INFORMED OF THE CONTINUED MEETINGS FOR DAYS NOW.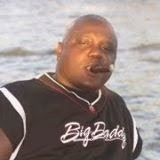 <–12-20-2013 SUPER PUMPER Guru TNT Tony
The $32.00 is back on the table for you!!! There have been some changes to the exchange procedures and maybe even the NDA. I should have the final procedures in the morning… I will tell you that the plan right now is for the RV to go global tomorrow and for you to be at the bank tomorrow. Am I 100% sure this will happen tomorrow…no, but this time it looks better than it ever has (simply because of what has happened in D.C. in the last 24hrs). Just so you know, call centers are fully manned right now, Security will be at full force at 7am…
Guru Critic, There is NO $32 dollar rate, period! The only procedures
Tony will get are his own made up ones.
12-19-2013 Intel Guru TD With a tornado of rumors constantly coming out I thought I'd just ask my Amigo in Iraq as to the validity of ANY Worldwide Central Banks having been given any "live rates" on the IQD by the IMF, UST, Iraq or anybody else. THE SHORT ANSWER IS NO!!! When it is released (he says) it will be FIRST by the CBI & it will show almost instantly in NOT JUST CENTRAL BANKS but ALL BANKS, FOREX and other trading dealers. In this fashion, any kind of irregular activity is eliminated (double dipping, etc.).
12-19-2013 SUPER PUMPER Guru Bluwolf The sea is tranquil one can now see the horizon, the price on the dinar no one will know, you will only know it when you have sign in on the nda it is that simple and not before. The bank is prepared and ready, 800# have been assign and are now set to go live. It is simply here where we stand folks…ASN is where we are folks.
12-19-2013 Newshound Guru Kaperoni I did see Parliament recessed to Jan 4th…came back from vacation 1 day..and back on vacation to Jan…they may work, but wont pass anything. The CBI is not compliant with the IMF as we thought on Monday. That appears to be a typo, and was corrected. They corrected it to 1219 and today they are 1218 which is about 3.2% so better, yet still not where it should be. If the CBI is not in compliance, they are not in compliance and nothing can happen until they are. That is factual and can be validated by reading any Article IV consultation on any emerging market economy. Until they conform, they are not moving.
12-19-2013 SUPER PUMPER Guru EXOGEN PER SEVERAL CONVERSATIONS WITH MULTIPLE CONTACTS IN DIFFERENT COUNTRIES THE RATE IS LIVE IN OTHER COUNTRIES AS OF TODAY. THE 48 HOUR EXTENSION WITH THE UST & PARTNER COUNTRIES SHOULD BE UP FOR THE USA RELEASE TOMORROW UNLESS THERE IS ANOTHER EXTENSION. IT IS CONFIRMED AGAIN THAT C.L. [CHRISTINE LAGARDE] DID EXECUTE AND RELEASE THE RATE.
Guru Critic, I will say this again, CL does not have the authority to raise the exchange rate, nothing has changed, CBI rate is the same. There are no "live" rates showing in other countries.
12-19-2013 SUPER PUMPER Guru EXOGEN ITS IS ALSO CONFIRMED THAT A MAJOR INVESTIGATION AND AUDIT IS TAKING PLACE WITH MANY WHO…TOOK ADVANTAGE OF THE SYSTEM, AND THERE ARE RUMBLINGS THAT THIS WAS DESIGNED TO CATCH CERTAIN PEOPLE. ORDER IS ABOUT TO BE RESTORED!!! A NEW DAY IS ON THE HORIZON.
12-19-2013 Newshound Guru Administrator Bob The rumor mill is churning with many false stories such as cash out rates of .60 cents, private groups or 800#s. The Central Bank of Iraq is the official source of the dinar and exchange rate. Current CBI rate is 1166/$1.
dinarguru