Iraqi Dinar Guru opinions 12-19-13
Iraqi Dinar Guru opinions 12-19-13
12-19-2013 Newshound Guru Doc Iraq needs the investment to further its oil production and diverse its economy. There are numerous articles stating this, however, like you we'd love to see them get the show on the road quicker. With this it would be great to see article VIII and HCL come to fruition as soon as possible. …we…continue with the opinion it most likely will be into late January or February before we see movement at the earliest.
12-19-2013 Newshound Guru Doc We assure all there has been no RV in Iraq or release of rates to any other country. The fact that the CBI is still selling at the program rate and international currency dealers are still selling at pennies on the dollar should squash these rumors completely. Additionally if a handful of countries had a different rate the arbitragers would be making trillions right now. Rest assured that there is not a bank holding anything up.
12-19-2013 Newshound Guru Doc The CBI will release a single rate and it will be posted globally in a matter of milliseconds. Yes, we agree the bank can set their own spread but the beauty is you can shop at whatever bank or trader you want to minimize this. Banks are not negotiating with the IMF, UST or CBI as to spreads. They set their own to compete in the market. We report, you decide.
Guru Critic, Thanks Doc for your honest, non-pumping, factual assessment.
12-19-2013 Newshound Guru Breitling Claims that China and Kuwait were forced to RV by the IMF are a flat out lie. China revalued it's currency on its own back in the day, on top of that, the IMF are complaining China's currency is still not at par. The Kuwait Currency did not have a false rate on it, and never was it manipulated to the like what we are seeing with Iraq, the truth of the matter is the value never changed on paper, it was the street value that was damaged, in other words, at one time you could put all the value you wanted on the Kuwaiti currency, people on the streets would not touch the stuff and that's how speculators were able to get that particular currency so cheap.
12-19-2013 SUPER PUMPER Guru Bluwolf Nothing what so ever has changed, all is intact and flowing as planned, all is transpiring as speculated, the rates shall be in dd [double digits?] and high, there will be 800# and you will sign off a nda period, we now await patiently for our notification period…
Guru Critic, Your continued claims Bluwolf have been so debunked it's not even funny, there will be NO #800 numbers issued, there is no requirement to sign an NDA. (Non Disclosure Agreement). Just a suggestion, educate yourself and quit listening to these pumper guru's, they are all wrong.
12-19-2013 Intel/Newshound Guru Poppy3 have you…considered where we are with the dinar actions pending? The bonds were to be on the market the 15th and a deadline of the 28th to have them on sale at the latest, also remember when we had reports of rumors several times back in june when they where released from chapter 7 that they had a deadline of jan 1 to complete the rv, hcl, tarrifs etc. Well that time is approaching fast.
Guru Critic, to the best of my knowledge, there was NEVER a date or deadline given to complete the "RV" after the removal from Chapter 7. That came mostly from other, wishful, pumper guru rumors. I have not seen any documentation to support either of those statements, please correct me if I am wrong.
12-19-2013 Intel/Newshound Guru Poppy3 They have passed the tarrif law and are awaiting activation but it is useless without the rv it will not generate any cash flow. Then we have the hcl law that has passed but not been implemented (why) because it can't till the rv is implemented because it calls for 17% of oil revenues to be Paid to the public and without the rv it is useless.
12-19-2013 Intel/Newshound Guru Poppy3 …so with these several deadlines coming up and with penalties for not complying to promises made we are looking very strong for the near future. We were advised last evening that there was to be a high level meeting again today [Wednesday] between the world bank, imf, cbi and maliki. Hope someone put the pressure where it needs to be.
12-18-2013 SUPER PUMPER Guru Bluwolf RATES LOW – FALSE; VALUE TO RATE – FALSE ….NOT EVEN THE BANKERS KNOW AS OF YET; NO 800#, NO NDA – FALSE…THERE WILL BE ACCORDING TO THE ORIGINAL PLAN BOTH THE 800# AND YOU WILL SIGN A NDA PERIOD; TIMEFRAME STARTED WITH THE CHOSEN ONES ON THE 1sT OF DECEMBER AND CLOCK IS WINDING DOWN – FALSE…ALL WILL START WHEN THE WHOLE 204 COUNTRIES INTERNATIONAL RELEASE IS RELEASED AND NOT BEFORE
Guru Critic, Bluwolf, you know nothing and are being informed by complete idiots. How can you confirm that your "sources" know their arse from a hole in the ground? Answer, YOU CAN"T!!! You are being made a fool of by reporting this nonsense as factual. They are laughing their asses off at you and other pumper guru's like you that state their garbage "intel".
12-18-2013 Newshound Guru Doc There was a very interesting news release from Mexico. They announced liberalization of their oil industry. This means they are inviting private equity to come in to modernize their production. This is a similar strategy we are seeing in Iraq. One expert predicts that by 2017 North America will be the second largest oil producer globally. Saudi will be the only country with higher production. The industry experts went on to say North America's dependence on ME oil will be drastically reduced and they see oil below $80 by 2017.
12-18-2013 Newshound Guru Doc What we hope this does is lite a stronger fire under Iraq to get its infrastructure laws finally all completed and begin allowing the market to add the appropriate value to its currency. We are afraid if they continue with this slow pace the end value for the currency will continue to erode. Keep in mind that 95% of Iraq's economy is oil based. While the comments on Mexico are someone's prediction we continue to believe its in Iraq's own interest to get on with the show so to speak. They need to access the international community to do exactly what Mexico has announced. The main difference is Mexico already has the infrastructure in place to do so.
12-18-2013 SUPER PUMPER Guru Okie_Oil_Man WHATEVER THE RATE IS WE CAN'T CONTROL AND SHOULD BE GRATEFUL OF "THE BOUNTY" OF AN INVESTMENT THAT WILL RETURN MORE THAN ANY INVESTMENT IN HISTORY. WE KNOW FROM INFORMATION FURNISHED US THAT THE CULMINATION OF OUR DREAMS ARE REALLY CLOSE…
Guru Critic, You said it Okie, "DREAMS"!! I am looking forward to seeing you pumper guru's try to talk your way out of your "predictions" and rate claims, cause you can't and you wont.
12-18-2013 Newshound/Intel Guru Randy Koonce First …there will not be anything above 4… along with that most likely we will see the rate between 2 and 3 bucks it could possibly be the original rate of 3.44 but I am pretty sure the IMF has decided against that… but there could be a miracle in that rate. Second Wells Fargo will not have 800# …I do have Wells Fargo contact and I have been instructed that it is not affiliated with them. Third if anyone is giving a date for the RV they are not telling the truth because no one has a grasp on it…. there is only a window of time that the pressure is so great that Iraq would have to RV.
Guru Critic, I disagree very strongly with your "rate guess", when the CBI has stated they want to get the Iraqi dinar on par with the dollar, it may rise to that rate over time, but I do not believe that it will start anywhere near that rate based on many verifiable factors. JMHO.
12-18-2013 Newshound/Intel Guru Randy Koonce Fourth I have waited to see if a window would open since my last note and it has… we have about 5 days here that it could go…and if it does not then it will most likely get pushed to right at the 1st or a little after…. Fifth Now this window is very much dependent on Whether Iraq can get enough money to operate…. the only way for them to do this and not RV is to start trading Bonds (the IMF has vowed not to let this happen until an RV) I can only say that so far Iraq has not been able to get the bonds so if the IMF holds true then we will have an RV by the First of the Year and if the Window holds the next 5 days…
12-18-2013 Newshound/Intel Guru Randy Koonce Sixth Please pray for this window to have enough pressure on the country of Iraq to RV. Seventh IF we get an RV then I know it will be happy, If not keep your chin up because this is coming to an end. Eighth if you wonder if it has RV'd Check the CBI. They cannot RV in the country without RVing out side of the Country…Ninth You will be able after the RV to go to any major bank and exchange your Dinar… the rate is the only thing you need to check multiple banks about or dealers. I am Extremely hopeful at this time.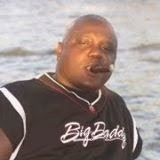 <–12-18-2013 SUPER PUMPER Guru TNT Tony
Monday I told you the rates were live in several countries. The IMF forced the rates to go live. IMF did it for a reason. Nations needed it like Iraq. They are fully international, live rate, on cards and can use it. When I tell you we have a live rate in the central banks, it is live. They still have to push it out to the street level. It doesn't mean the rates can't be used because it's not down to street level. At 2 or 3am this morning, it should have gone live around the world but since the rate went live worldwide, our country has been calling individual countries and asking them, don't go live yet. We need more time.
Guru Critic, the IMF is a very "transparent" organization, they post documents as required by law, to every "transaction" they do or "enforce", nothing has been stated or released, and if something was done, you can bet your ass that someone like TNT Tony would NOT know it before other world leaders or bank CEO's. If Tony is so confident in his statements, why doesn't he fly to one of these supposed countries that RVed and cash out? Fact is, no country has been forced by the IMF or any other agency to RV the dinar, One more point, he says, quote: "Nations needed it like Iraq." How does this benefit Iraq? They have to pay $32+ per dinar that they sold for less than a penny? Get real!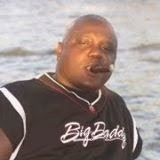 <–12-18-2013 SUPER PUMPER Guru TNT Tony
As of today, right now this moment, there is a live rate in Kuwait, pushing it down to the banks so anybody can cash out, the same in Jordan, Dubai, and Saudi Arabia. It is live in Israel, Turkey, England, Australia and Canada but they are holding the rate as requested by the US. We actually got confirmation this morning that the UST was holding it, that they are blatantly lying to other agencies.
Guru Critic, Like I said before, I have a friend that works in Kuwait, he too is heavily invested in the Iraqi dinar, there has been no rate change in Kuwait…PERIOD! I am not even going to waste my time or money by calling these other countries to debunk Tony's statements, I already know beyond any doubt that he is making this up, or at least his "contacts" are, he is the fool for believing them.
12-18-2013 SUPER PUMPER Guru TNT Tony There is actually still a debate about the rate! Not only are they concerned about who was already paid, but also trying to have an agreement in place to not pay everyone $32. People are calling for investigation for abuse and power in DC for people that have already CE…also for everyone to get 32.00. Some will be paid different rates. Anyone walking off the street will get the pamphlet rate of $5.85 and some will get $32. The market is rate is 3.85. My hope is it will be between right now and Friday.
Guru Critic, Again, no one has exchanged or been paid. I pity the fool that exchanged someones dinar for $32. They are stuck with currency worth about $1050 per million, and they would have paid 32 MILLION US Dollars for something they could have bought through a dealer for about $1100 bucks including the shipping. One more thing, remember a few days ago when one of these pumper guru's stated that the "Attorney General" was implementing an "injunction" or a "gag order"?  Guess what, just about every news channel showed Eric Holder, (the Attorney General) aboard Air Force One with Obama, George Bush, Bill Clinton, Hillary and many other staff on their return flight from South Africa after attending Mandela's funeral. How can a person implement an injunction when they are out of the country? In short, they can't and didn't, more made up nonsense.
12-18-2013 SUPER PUMPER Guru Okie_Oil_Man NOTHING NEW THIS MORNING TO REPORT THAT CAN BE PROVEN. JUST CONFLICTING INFORMATION. THE NEWS YESTERDAY WAS TO BE FURNISHED LAST NIGHT BUT HASN'T ARRIVED YET TODAY. I WILL REPORT (CONFIRMABLE) NEWS WHEN FURNISHED ME.
Guru Critic, nothing you have reported for the last 8 years has been "proven". Oh wait, it has been proven!!! Proven WRONG! Your "sources" are playing you like a fiddle.
12-18-2013 SUPER PUMPER Guru EXOGEN PER FOLLOW UP CONVERSATION, WITH ALL THE OFFSITE EXCHANGE LOCATIONS SET UP, IN CONJUNCTION WITH BANKS, AS OF LAST NIGHT THE ENTIRE PLAN WAS SCRAPPED ON THE 1-800 NUMBERS DUE TO INTERNAL ISSUES WITH THE LEAD BANK. THERE IS A FINAL MEETING TAKING PLACE RIGHT NOW AS TO UTILIZATION OF NUMBERS TO AVOID CHAOS. ONE OF THE MAIN PROBLEMS HAS BEEN THE LEAD BANK IN THE PROCESS WANTING LARGER SPREADS ETC. IT IS 100% CONFIRMED C.L. & IMF RELEASED THE RATES WORLD WIDE.
12-18-2013 SUPER PUMPER Guru EXOGEN PER LAST POST…THE RESULTS OF THE MEETING ARE THE 1-800 NUMBERS WILL BE USED AND SHOULD BE RELEASED AFTER BANKS CLOSE IN HAWAII TONIGHT.
Guru Critic, Obviously EXOGEN's "intel" was wrong AGAIN, no surprise to me. Who does he think he is fooling? Correction, he is the one being fooled. I don't know how much longer I can be polite towards these liars. I'm afraid I am going to go off on them one day soon. People like EXOGEN validate the opinion that the dinar is a scam. If you expect to buy one 25K note for $25 bucks and be a millionaire the next day, then you will be getting scammed, it's not going to happen like that.
dinarguru