Iraqi Dinar Guru opinions 12-16-13
Iraqi Dinar Guru opinions 12-16-13
12-16-2013 Intel/Newshound Guru Poppy3 THINGS ARE SHAPING UP FOR MORE MOVEMENT — THE IRAQ BUDGET THAT THEY SAID THEY WHERE POSTPONING TILL JAN SESSION HAS BEEN MOVED BACK TO TOMORROW …JUST LIKE I SAID THEY WOULD DO. NEXT WE ALL KNOW MALIKI HAS TO HAVE THE RV TO GAIN ANY FAVOR AT ALL FROM THE PUBLIC.
12-16-2013 Intel/Newshound Guru Poppy3 WE ALSO KNOW THAT THE 28TH OF DEC. THE BONDS ARE TO GO ON SALE . WE KNOW THAT THE BONDS MUST HAVE VALUE AND ARE TO BE BACKED BY SOME BANKING ORGANIZATION OR NO ONE IN THEIR RIGHT MIND WOULD BUY THEM, NEXT WE KNOW THAT ON JANUARY 2 THE TARRIFF LAW IS SUPPOSED TO GO INTO EFFECT AND AT THE RATE THEY HAVE TODAY THE TARRIF WILL NOT AMOUNT TO MUCH CASH FLOW AT ALL.
12-16-2013 Intel/Newshound Guru Poppy3 TO ME THIS IS ALL POINTS OF EXTREME INTEREST TO YOU AND I AND SHOW WE HAVE A GREAT CHANCE TO SEE THE RV AT ANYTIME. TWO MORE THINGS IN OUR FAVOR, THE ECONOMICS AND FINANCE COMMITTEE'S HAVE FOR A MONTH NOW BEEN DEMANDING ACTION ON THE RV. WE WILL BE WINNERS SOON AND YES I HATE THAT WORD SOON ALSO BUT I TRULY THINK IT APPLIES NOW MORE THAN EVER.
12-16-2013 Newshound Guru Phoenix3333 Iraq was removed from Chapter 7 by the United Nations on June 27th. I would never have aniticipated this far after the removal of Chapter 7 that we would be waiting for them to be Article 8 compliant. Now, Article 8 compliance can happen at any time. They have a lot of things lined up, real positive things and we could see that compliance, definitely could.
12-16-2013 Newshound Guru tlm724 [Do You still believe this is going to happen?] I have no doubts that it will indeed happen…but I look at the big picture. imo, Iraq is on the verge of an RV, when? NO one knows that but…think about this please. Iraq has told the WTO they will deal and pay internationally in dinar and the IMF requires under article 8 of agreements that Iraq deals in one currency ONLY and could they use the dollar, I don't know that for sure but I don't think they will because they have stated that the Dinar will be returned to its former glory.
12-16-2013 Newshound Guru tlm724 their pride is to our advantage and they would not, for all these years formulate a plan to delete the 3 zeros, which coincides with an increase in value if they weren't going to do just that! That being said…when Shabibi was in change there was little or no movement towards a new monetary policy was there? He helped formulate it but that was it, he was slow grow was he not? well now we have our boy Turki in the drivers seat and things are moving along much faster now. all things considered and looking at the whole picture, I think we are in the best spot we ever have been!
12-16-2013 Newshound Guru tlm724 you really have to consider ALL things before us and all that has been achieved, remember Iraq is now a sovereign country. they actually are being aggressive. they have been released from Chapter 7 they are paying off all external debt and they are in the final negations for the WTO, they are amending the necessary laws to move forward with the economic reform and the currency reform and are meeting the requirements of the IMF. you have to look at the whole picture and when you do you will see a beautiful thing before us.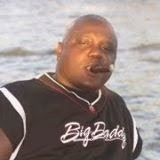 <–12-15-2013 SUPER PUMPER Guru TNT Tony
I WANT TO CLARIFY THAT THE EXCITEMENT ABOUT THE INTERNATIONAL WORLD BANK. WHAT WAS NOT EXPLAINED TO YOU IS THIS: IRAQ IS NOW A PART OF THE INTERNATONAL WORLD BANKING SYSTEM (ONE WORD CAN MAKE A BIG DIFFERENCE). THEY ARE NOW COMPLETELY ON BOARD AND CAN TRANSFER MONEY AROUND THE WORLD JUST LIKE ANY OTHER INTERNATIONALLY TRADED CURRENCY. Just so you know I am expecting the release of the 800#'s during the early to mid morning hrs… 2am – 9 am. [est] if what I am hearing is correct.
Guru Critic, I disagree very strongly with the notion that the Iraqi dinar is now globally recognized and is a part of the World Bank, there is not one report/document or article that can confirm that as fact. BTW, the #800 numbers HAVE BEEN RELEASED!! Look in your local phone book! They are all listed for every major bank!! LOL!
12-15-2013 Intel Guru BWM [Are we past the possible middle of Dec event you mentioned yet & looking to 1st quater 2014 now?] as it was explained to me the other day… the event has passed and an agreement has been reached…they expect that some fulfillment will take place within the next couple of weeks…with that they say it could happen about then or after then unless the second event causes issue.
12-15-2013 Intel Guru BWM it's all political and it's all tied up here in the U.S. so here we sit… the biggest hurdle is cleared so at this point it's just a say the word thing from my understanding…so we plan for the worst and hope for the best. I would think worst case puts us somewhere in April possibly…if it went after that…I wouldn't even know when to begin looking for it.
12-15-2013 SUPER PUMPER Guru TNT Tony [via a patsy] Calls received…are saying green light given for the party to begin tomorrow! All call centers are manned and security is on site and ready!
12-15-2013 SUPER PUMPER Guru Okie_Oil_Man I AM STILL AWAITING THE NUMBERS AND WILL RELEASE THEM WHEN FURNISHED ME.
12-15-2013 SUPER PUMPER Guru TNT Tony I gave you guys the latest info on bank security last night (they report in at 4pm est). I also wanted you to know that call center/exchange personnel are to report in at 5-6pm est. So I don't foresee anything happening or being announced until after this time. I also wanted to share with you the most exciting news to date and for this weekend. On Iraq tv today they are announcing that Iraq is now an official member of international world bank. They are showing interviews with the Finance Minister saying how this shows how strong iraq financial growth is and will continue to grow and be the strongest in the region.
12-15-2013 SUPER PUMPER Guru TNT Tony Scrolling on the bottom of the tv right now is (Iraq is now member of international world bank). They are now showing interviews of people in streets talking about todays announcement and how proud the Iraqi people are today. This is scrolling at bottom of screen while a movie plays. People have been celebrating all day, practically partying in the streets, and spending lots of money! We have got to be close to having our turn. This is very public! Let's enjoy the rest of the day and hope to end it with a big bang.
Guru Critic, No Iraqi's are celebrating or "spending lots of money", quite the contrary, there were more bombings today with 80 people killed or wounded, certainly no reason to celebrate, most are scared for their lives.
12-15-2013 Newshound Guru Tlar Article: "Kurdistan Region starts pumping oil to Turkey" they are pumping oil through the bagdad pipeline with permission from the oil ministry. It is being metered on both ends in Kurdistan when it enters, and Turkey when it is removed, through an agreement between Bagdad, Turkey and Kurdistan that was negotiated by the US/UN. This came about as a result of the meeting Turkey had with the US. The UN will handle the money and split it based on the agreement.
12-15-2013 Newshound Guru Tlar The funds will first be paid to the DFI fund and then be distributed by the UN based on the % agreed to in the contract. Kurdistan and Bagdad will each receive their share directly from the UN. And yes this should be a basic foundation to the HCL based on those percentages. About a week ago the oil ministry paid the companies producing in Kurdistan back bills removing another stumbling block to the HCL. I believe Kurdistan will finally agree to the 13% overall and we will shortly see the HC passed.
dinarguru