Iraqi Dinar Guru opinions 12-15-13
Iraqi Dinar Guru opinions 12-15-13
12-15-2013 Newshound Guru Kaperoni Article: "Economy parliamentary warns of wasting money in 2014 budget" Until the CBI goes to Article VIII, investment will refuse to come in. This article is great because it says clearly…they were going to rely on private investment for the projects thus be able to reduce budget spending. Well…the CBI better get going.
12-15-2013 Newshound Guru Kaperoni Yes, this is one of the better articles in a while…because it factual confirms what we know that the banking system drives the transition…and Iraq desperately needs diversify. Quote: "relying on the local private sector and foreign investment in the implementation of strategic projects" This is what we all are waiting on.
12-15-2013 SUPER PUMPER Guru TerryK I GET THIS CALL TONIGHT FROM A OLD SOURCE. THIS SOURCE IS TELLING ME THAT SUNDAY, TOMORROW MAY HAVE SOME OPPORTUNITY FOR US WHEN THE MARKET OPENS. NOT CBI BUT THE MARKET.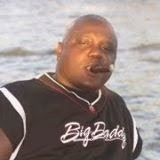 <–12-15-2013 SUPER PUMPER Guru TNT Tony
I thought with all of the info we had yesterday and the timeline that we received there is no way we could wake up [Saturday] without an RV. I really want to tell you the reason they are saying the activation was delayed last night, but I'm not sure I believe it myself. Even if I did, it is still so much BS that you probably don't want to hear it anyway. It doesn't matter anyway, because now they are saying when the problem is solved, they will activate the RV.
12-15-2013 SUPER PUMPER Guru TNT Tony I received info that the 800#s were ready to be released this morning [Saturday] and that they should be released sometime tomorrow [Sunday] if all goes well tonight. I was just informed that full security will not be in place until after 4pm sunday. I do not think that anything significant will happen until after this time.
12-15-2013 SUPER PUMPER Guru Mnt Goat We all should be very happy and dancing for joy based on the latest announcements made in the mosques and on Iraq TV from their news agencies. I have been saying…that the announcement to move international on the Iraq dinar currency would come first from the country of Iraq. …the second piece to this puzzle (or process) is for the CBI to bring up their new site with the new rate first and then at just about the same time or a few days afterwards the revaluation will be announced to the world and the rates activated in the exchanges and banks. …we now await for the formal announcement from the CBI…
12-14-2013 Intel Guru Arizona Heat [i thought this rv was out of iraq's hands?] THATS A MATTER OF SEMANTICS, THE IMF WILL RELEASE THE NEW RATE IN CONJUNCTION WITH IRAQ AND OTHER WORLD BANKS. THEY ARE TRYING TO ENSURE THEIR PLACE IN THE INTERNATIONAL WORK PLACE.
12-14-2013 SUPER PUMPER Guru Okie_Oil_Man YESTERDAY WHEN I POSTED ABOUT THE 13TH BEING THE LUCKIEST DAY OF OUR LIVES THAT WAS PREDICATED ON INFORMATION RECEIVED FROM U.S.T. CONTACT AS WELL AS BANK CONTACTS. THE 800 NUMBERS RELEASE SHOULD HAVE BEEN RELEASED. I AM NOW SEEKING INTEL ON WHY THE STATED INFORMATION WAS NOT CORRECT.
Guru Critic, Haven't you figured out yet Okie that your "intel sources" don't know squat? How much longer will it take you to understand that they know nothing at all, just inaccurate rumors?
12-14-2013 SUPER PUMPER Guru Okie_Oil_Man I AM STILL AS OPTIMISTIC AS EVER AS OUR TIME KEEPS DRAWING NEARER AND NEARER. I WILL KNOW WITHIN MINUTES OF THE NUMBER RELEASE AND CONFIRM, THEN POST THE NUMBERS. I AM AWAITING INFORMATION AND WILL FURNISH IT AS SOON AS I OBTAIN IT. I WILL RETURN IF I HAVE ANY NEW NEWS–AND I AM HOPING IT IS GOOD NEWS.
12-14-2013 Intel Guru ScottiG …two weeks ago, one of my sources was attending a meeting in Iraq where he heard the director of the WTO state that Iraq was 99% compliant with expectations/obligations placed upon them. It would seem logical to think that all that remained to complete was the change in value of the IQD. I received word Tuesday night about a meeting with leaders of WTO, IMF and World Bank where the expectation was that Iraq would change value of the IQD this weekend.
12-14-2013 Intel Guru ScottiG This was based upon so called requirements of having an active currency in the marketplace prior to WTO reinstatement. I had heard a rumor of the possibility of a window that the currency must RV in prior to this reinstatement. Quite honestly, I could not verify if this was an actual requirement or not. However, when I was also informed that the CBI had advised that the Qui cards would be accepted internationally by January 1, well this seemed to line up to some degree with the earlier information.
12-14-2013 Intel Guru ScottiG I do ask the logical question that if the IQD is supposed to change in value two weeks prior to WTO reinstatement then why are we being told the Qui cards will be activated internationally on the 1st? …until I hear the confirmation from the Banker, we do not have an RV.
dinarguru