Iraqi Dinar Guru opinions 12-13-13
Iraqi Dinar Guru opinions 12-13-13
12-13-2013 Intel Guru BWM I have openly stated that my contact had expectations since September that something wouldn't happen until the middle of December…he has since eluded that that date was actually this week… he doesn't think the event that needs to happen will occur because they want to create a double dip situation for revenue for the U.S. With that said it could happen at any time shortly after that given the circumstances surrounding what they are apparently trying to accomplish.
12-13-2013 Intel Guru BWM BUT there is a second event that would benefit from the RV that will also need to have a "trigger" effect. So, with all that confusion laid out… again, I think sometime around the end of the year at the earliest into next year to perhaps the end of the first quarter… that's a big window I know but honestly I just don't think you can put the expectations on it at this time from what I have been told.
12-13-2013 Newshound Guru Millionday "The Iraqi government has decided to remove the zeros from the Iraqi currency, despite warnings from specialists and differing opinions of their futility, for the time being…the project will be implemented soon" perfect timing and that is exactly what we want to see.
12-13-2013 Newshound Guru Adam Montana [Suppose the HCL, and any other immediate minor concerns were now resolved. What do you think the mindset would STILL be for the GOI/CBI to, perhaps, further delay a RV?] I don't believe that is going to be the case at all – Iraq as a whole would benefit greatly, both financially and emotionally, from a return to their former prosperity.
12-13-2013 Intel/Newshound Guru Poppy3 HAD A LONG TALK WITH V N SOURCE…HE SAY YES THE PEOPLE OF V N ARE EXPECTING A RE-VALUE ADJUSTMENT TO THEIR CURRENCY BUT SAID HE HAS NOT HEARD ANY TIME SCHEDULE FOR IT TO HAPPEN. HE STILL SAYS THAT THE LAST OFFICIAL WORD HE RECEIVED ABOUT THEM DOING A RV WAS DIRECT FROM THEIR MINISTER OF FINANCE WHEN HE ANNOUNCED THEY WOULD MAKE A MINOR ADJUSTMENT WHEN THE DINAR RV'S, THEN IN 14 TO 18 MONTHS AFTER WOULD DO A FULL RV.
12-13-2013 Intel/Newshound Guru Poppy3 THIS DOES NOT MEAN THAT HE HAS NOT RECONSIDERED THAT STATEMENT AND CHANGED HIS MIND. HE STATED THEIR ECONOMY IS BEING PUSHED BY CHINA AND THAT CHINA HAS AND IS MAKING HUGE INVESTMENTS INTO V N AND THAT THEIR ECONOMY IS GROWING MUCH FASTER THAN WAS EXPECTED… GUYS ANYTHING CAN HAPPEN AT ANYTIME. I HAVE BEEN CONSIDERING FROM ALL THE THINGS HAPPENING POLITICALLY THAT THERE IS A VERY GOOD CHANCE FOR A [DINAR] RV JUST BEFORE THE JAN 1 DATE.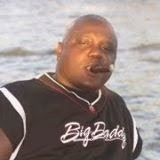 <–12-13-2013 SUPER PUMPER Guru TNT Tony
THERE IS A TIME SET AND EVERYONE IS IN PLACE. WE JUST HAVE TO WAIT TO SEE IF THEY GET TO THE FINISH LINE. THEY HAVE BEEN BRIEFED THAT THEY WILL. CALL CENTERS ARE MANNED AND EXCITED. IF IT DOES HAPPEN, IT WILL BE AFTER 2AM. I AM LOOKING FOR TOMORROW TO BE OUR FINAL SUPERFANTASTIC TNT DAY.
12-12-2013 Intel Guru Winalot as far as the WTO….I cannot find a single article saying that they are ascending on Dec. 29th. Quite the contrary. They are getting closer, but no cigar yet….they have not completed all the steps necessary to ascend. I know we all want, and some desperately NEED this to end. It will. And I think very soon.
Guru Critic, I too could not find ANY articles that reference the fact that Iraq will be accepted into the WTO on the 29th of this month. I'm not sure where some of the guru's are getting this info from, I suspect it came from a "source" or "contact". You all know how wrong all the "sources" have been.
12-12-2013 Intel Guru Winalot Iraq has stated that they will implement all of their tariffs on January 2, 2014. Why Jan 2, and not Jan1st? They have to open the "window system" at the WTO to implement tariffs. In order to open the window system, they MUST have a tradeable currency. NO IF'S ANDS OR BUTS! I would suggest that the RV will occur on Jan 1, 2014, and tariffs on the 2nd.
12-12-2013 SUPER PUMPER Guru Mnt Goat I have to say that there is not much to be done to get our activation. If you ask me this should have happened weeks ago. The UST is in charge of the final step of rolling this out internationally. Iraq has their RV already. The rest if for the world. It is on the brink of going any hour now.
12-12-2013 SUPER PUMPER Guru Mnt Goat They (meaning US government) are scared of us having all this money. They are crossing their Ts and dotting their I's to get ready. All my sources are saying it is done, done, done…Let's see what happens in the coming days.
Guru Critic, why would the US Government be "scared" of us having a lot of money?  Some of the guru's have been stating that was the plan to "rescue" the worlds economy, those  guru's make no sense at all.
12-12-2013 Newshound Guru Kaperoni I was told when the dinar begins to rise, it will be very well advertised and everyone will know what the process is through media outlets…CNN, CNBC etc.
12-12-2013 Newshound Guru Administrator Bob Several false rumors circulating today about Iraq gaining WTO accession or IMF status change. These rumors are false.
12-12-2013 SUPER PUMPER Guru Okie_Oil_Man WE ARE TOLD THIS MAY BE A VERY GOOD DAY. LET US HANG ONTO THAT POSITIVE THOUGHT. IT IS IN THE HANDS OF THE UST SUBJECT ONLY TO THE IMF WHICH HAS ALREADY AUTHORIZED THE UST TO LET THIS GO AT THEIR DISCRETION. THE CALL CENTERS ARE MANNED AS OF THIS MORNING. THEY HAVE BEEN CALLED IN BEFORE SO THAT WITHIN ITSELF ISN'T EXCITING BUT POTENTIALLY INDICATIVE OF A POSITIVE OUTCOME.
12-12-2013 SUPER PUMPER Guru Okie_Oil_Man EVERY REQUIREMENT HAS BEEN MET AND AGREEMENTS SOLIDIFIED, SO WE JUST WAIT–NOTHING WE CAN DO TO EXPEDITE. WE ARE IN A TIME COMPRESSION ISSUE THAT WILL HAVE TO BE ADDRESSED VERY SOON TO MAKE "THE PLAN" BE ACCOMPLISHED IN THE TIME ALLOTTED…
12-12-2013 Newshound Guru Adam Montana [Once the RV occurs, how long do you think we have to "redeem" our dinar before it becomes detrimental to us, such as low vs. high denominations, removing the 000's, etc?] My personal opinion is no less than 3 months, no more than a year.
dinarguru