Iraqi Dinar Guru opinions 12-11-13
Iraqi Dinar Guru opinions 12-11-13
12-11-2013 Newshound Guru Tlar Article: "Minister of planning for "time": we will apply the customs tariff as of early January" Tariffs in January. Donor country in January. New budget in January. Smart cards active in January. Proposed change in currency, early January. January is shaping up to be a strong target month. I personally think that the CBI with the recent denials is trying to out fox their citizens to stop the run on the banks as citizens pull their money out due to the initial rumors started by the leak from the FC of their plans.
12-11-2013 Newshound Guru Tlar We only have a month or less to see if this is true…the tariffs will effect an already poor citizenry and they have said from day one that they would not put these tariffs on the people until they give value to the currency for balance. Having said that, these new tariffs seem to be stearing clear of necessities and day to day items but everything Iraq needs is imported.
12-11-2013 SUPER PUMPER Guru TerryK [did you get to talk to china last night?] I DID. THIS PERSON IS FOR ONE CONFUSED WHY THIS HAS NOT HAPPENED. WHAT HE AND SHE SAID WAS THAT EVERYTHING IS PRESSING TO NOW TIME FRAME OR PAST TIME FRAME. CHINA WANTING THIS BAD AND NEEDING IT NOW. [would O being out of country have anything to do with it?] YES…WAS TOLD THAT HE HAD TO BE OUT OF THE COUNTRY WHEN THIS WENT DOWN.
Guru Critic, Give it a break Terrence. China is one of the richest countries on the planet! They don't "need" this for anything. Now your saying Obama has to be out of the country to RV the dinar? Can't you make up a better excuse then that? Next thing you jokers will be claiming is this all has something to do with Mandela's passing.
<–12-11-2013 SUPER PUMPER Guru Loechin
There is no reason why we have not seen this. There was a meeting and it was a meeting of finality. We will see this as to the rate that is yet to be seen. So I won't give a date or even a hint but we should see the outcome of the meeting now.
12-10-2013 SUPER PUMPER Guru TerryK ITS TUESDAY NIGHT, BEST NIGHT FOR ALL THE BANKS TO SYNC 2-3 AM. TUESDAYS AND THURSDAYS ARE THE BEST NIGHTS LOGISTICAL THAT IS. IM SURE THAT'S WHY SOMEONE IS SAYING TONIGHT. MY PEEPS ARE SAYING ANY TIME, ANY MOMENT.
Guru Critic, your "peeps" have been saying that for years! Why trust them now?
12-10-2013 SUPER PUMPER Guru EXOGEN DIRECT CONTACT WE SPEAK WITH DAILY JUST EXCHANGED…SKR CONVERTED…THEIR ENTIRE CONVERSATION HAS NOW CHANGED…THE WAY THEY DISCUSS THIS HAS CHANGED. COULD TONIGHT BE CHRISTMAS EVE FOR DINARLAND?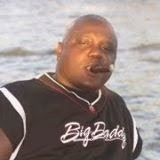 <–12-10-2013 SUPER PUMPER Guru TNT Tony
All calls in the last 30 minutes are saying that Santa has finally reached your zip code! Leave out the cookies and milk and GO TO BED and LET THE PARTY BEGIN TOMORROW! (hint hint) If he gives me his SPECIAL 800 NUMBER tonight, I will let you know because I do believe we will have it in the morning!
12-10-2013 Newshound/Intel Guru BGG Article quote: "As confirmed by a parliamentary committee that it 'supports the decision of the bank, which was taken in consultation with the Council of Ministers,' to protect the stability of the Iraqi market…" In direct conflict with their own charter, the CBI is publicly admitting answering directly to the CoM. Which isn't all that troubling…Maliki is the one slowing things down (at every opportunity). The CoM reports almost exclusively to Maliki…the CBI consulted with them. They all decided "the time was not right". Which may or may not be the case.
12-10-2013 Newshound/Intel Guru BGG What is critical is – they are setting themselves up (in the mind of the Iraqi voter) as THE ONES RESPONSIBLE or ready to take the credit for Iraq's good fortune once this does happen. When do I think it will happen?? I have long said "when it is most politically advantageous to Maliki" – Verbatim. It looks to me like they are angling for the Iraqi voters to see it this way and positioning the CoM to take "FULL RESPONSIBILITY and CREDIT" for it once they pull the trigger. Look for more of this rhetoric in the near future – then something to happen afterwards.
12-10-2013 SUPER PUMPER Guru Okie_Oil_Man THERE ARE AN INJUNCTION BEING FILED IN D.C. PRESENTLY FOR A GAG ORDER ON THIS WHOLE PROCESS AND THE PUBLIC IS BARRED FROM THE COURT ROOM WHERE THE ATTORNEY GENERAL IS PRESENTING THE INJUNCTION. IT WOULD BE MORE EFFECTIVE THAN AN N.D.A–IT WOULD MAKE IT A PUNISHABLE OFFENSE TO DIS-OBEY A COURT INJUNCTION.
Guru Critic, we knew all along that this NDA was a bunch of made up crap by you jokers, now your saying the Attorney General is getting involved to "cover up" any knowledge of the Iraqi dinar? News flash, the cat is out of the bag, it is NO secret!! There will be NO injunction, what a joke, what the heck are you guys going to come up with next?
12-10-2013 SUPER PUMPER Guru Okie_Oil_Man I PERSONALLY THINK ON THE SURFACE WHILE A COURT INJUNCTION SEEMS A LITTLE DIRE, IT MAY BE A POSITIVE INDICATOR. IF THERE WERE TO BE NO R/V–WHY WOULD A GAG ORDER BE ISSUED? I THINK THIS MAY BE A NECESSARY MOVE TO GIVE MORE "TEETH" TO THE N.D.A. REQUIRED OF US.
12-10-2013 SUPER PUMPER Guru Okie_Oil_Man EVEN IF WE HAVE TO WAIT UNTIL THE ANNOUNCEMENT OF AN IRAQI INTERNATIONAL CURRENCY ADJUSTMENT —YOUR DINAR WILL BE WORTH CONSIDERABLY MORE THAN YOU GAVE FOR IT.—IT IS ALREADY 3.44 IN IRAQ—THAT WOULD BE WORSE CASE SCENARIO…WE WILL EXCEED THAT A GREAT DEAL.
Guru Critic, IT IS NOT $3.44 IN IRAQ! Today's auction results were announced at the same rate of 1166 to $1. The CBI is not stupid, they will not continue the auctions at the same rate if it was really 3.44!!
12-10-2013 Newshound Guru Millionday the beginning of the year will bring raised stock shares in the trade bank and also visa and mastercard to be used anywhere they are used — globally is where you will find visa and mastercard — so obviously very good news.
dinarguru