Iraqi Dinar Guru opinions 12-10-13
Iraqi Dinar Guru opinions 12-10-13
12-10-2013 Intel Guru BWM my contacts have said since sometime in September that if we didn't see an RV by the first week of October they didn't expect to see anything until at least the middle of December or probably the first quarter of 2014…we were waiting for at least two events to occur before we would be looking for the RV. The "event" that is the main concern is something is between two entities and is set to finalize at some point at the end of this week…my contact feels that this event will NOT take place…
12-10-2013 Intel Guru BWM …by not taking place it will push the RV into next year and cause Iraq to lose several financial agreements. Now…this does not mean that the RV couldn't take place this week…but if it does not then the idea is that it would push everything into the new year and the next event would become the next big push to cause the concerns for agreements to be the trigger. Now the hope is that this will be settled and taken care of.
12-10-2013 Newshound/Intel Guru Eagle1 With respect to the Global Currency Reset, there's been some discussion over whether or not there actually is a GCR….based on the intel I've accumulated over this past year from the IMF, former officials in both Bush Administrations, various three-letter agencies, the UN, and friends who are senior banking execs within several of the major banks, both US and abroad — the Dinar is the trigger mechanism for the Global Currency Reset. Every individual with whom I have ongoing regular and consistent communication incorporates the IQD as part of a simultaneous reset of 198 currencies globally.
Guru Critic, I too have "done my homework" on this GCR subject. There will be no GCR, there are not even 198 currencies on the planet, that should be your first clue that this info is incorrect.
12-10-2013 Newshound Guru Stryker the last time the CBI made an official statement about this was back in April, Quote: "At the time of confirms the Central Bank and it's the only reference to a statement from such things, refers to the absence of his intention to restructure the currency and delete the zeros in so this time necessitated noted." The CBI said they had no intention on doing it at that time but they haven't made an official announcement on it since then.
12-10-2013 Newshound Guru Stryker The government according to this article says they want it soon: Quote: "The Iraqi government has decided to remove the zeros from the Iraqi currency, despite warnings from specialists and differing opinions of their futility". A lot of experts say it is a good time too: Quote: "remain competent authorities from time to time declare that the project will be implemented soon". It won't be long now and we should see if they do have an intention of launching it the first of the year.
Guru Critic, there are way to many articles being released recently stating that the "project to delete the zero's" will be postponed until AFTER the parliamentary elections and will be decided after the new government is seated. This has been stated over and over for months. In my opinion this will not occur until after April 30th 2014. The "new lower denominations" have not even been printed yet.
12-10-2013 Newshound Guru Millionday the article or words that came out today are not our first rodeo — the article stated that cbi will not be changing their currency and will not be changing a thing — of course most people have not watched their news as we have so maybe there are some misinformed people that may believe that, but as we know…
12-10-2013 Newshound Guru Millionday they are creatures of habit and that is what happened with another revalue in their region so no worries at all…how silly to try that again after we have computers and access to the real info. the cbi is not able to enter the globe without a reality rate because we can not do trade with them without the actual value they have in their currency — and this means either in the market and the trade itself.
12-10-2013 Newshound Guru Breitling The WTO has nothing to do with Iraq's Money supply, it will help for sure, Iraq needs to participate on many levels through the WTO, but the reality is CBI can start the float anytime they want.
12-9-2013 Newshound Guru Kaperoni Article: "Accession to the WTO contributes to the growth of national income" Vietnam is in IMF Article VIII and the Dong is internationally recognized and convertible worldwide. It's value is weak primarily to compete with manufacturing contracts in Asia. The difference is that that the accession committee for Iraq clearly stated they needed to raise the value of the dinar, more in line with the dollar. But more importantly, as with any country, they must meet the IMF requirements before accession (Article VIII). Even without the comments from the accession committee to raise the value of the dinar, if they moved to Article VIII, the dinar is so undervalued, it would rise substantially anyway.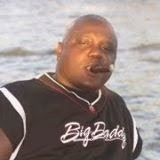 <–12-9-2013 SUPER PUMPER Guru TNT Tony
It was scheduled for last night again and supposed to be doing it as we speak. We should have been done last night. People are upset all over the place. DC peeps got paid last night and the night before, even though they've said they stopped doing that. It's not what you know, it's who you know. Not everyone in DC is happy about this or happy about the way it was done. They are unhappy that they have been lied to for the last days. A bunch of DC peoples have not been paid and they are upset.
Guru Critic, Just because pumper Tony says it does not make it true, he is wrong on so many levels it's mind boggling. He just repeats the same thing over and over everyday, he's wrong, way wrong, believe him if you choose too. No one has exchanged, that is fact. The ones that don't brag about their "contacts" are the ones you should be listening to, not the bragging pumpers.
12-9-2013 SUPER PUMPER Guru TNT Tony They want it done as fast as possible and as orderly as possible. They don't want you to think about this, a military thing, just do what you are told. They are scared of mob mentality. They are literally are taking away the time for you to bank shop, etc. It doesn't make sense. They are trying to cram 5 million people into 5 days. It creates that mentality to me, but they say no. That's where our RV is, they are still concerned about our reaction. The UST is the one making the decision as to when. They can do it any minute. Everything is done. We are not waiting on anything. It is coming. They do want it before Christmas which is right now.
Guru Critic, More made up excuses, prepare yourself to hear these and more excuses for a long time. They cant even keep their stories straight, they all said that CL (Christine Lagarde) was staying in Iraq until it was "done",(when she was not even there), and she would force it if she had to, now they say it's back in the hands of the UST. Pick one and stick to it Tony.
<–12-9-2013 SUPER PUMPER Guru Okie_Oil_Man
WHILE OTHERS CONTINUE TO DIS-AGREE ABOUT WHETHER ANYONE HAS "CASHED OUT", I ASSURE YOU THAT HAS HAPPENED AS I SPOKE WITH A VERY INFLUENTIAL POLITICIAN I AM FRIENDS WITH THAT ASSURED ME THAT THE CASH OUT HAS IN FACT TAKEN PLACE AT SELECTED TIMES IN SELECTED PLACES.
12-9-2013 SUPER PUMPER Guru Okie_Oil_Man I KNOW OF THE RESTRICTIONS OF AN N.D.A. BUT THERE ARE WAYS AROUND ANY REQUIREMENT CONCERNING SUCH. THIS PARTY ALSO IS STATING THIS WAS THE PLAN ALL ALONG. –REMEMBER THAT OLE SAYING "IT'S NOT WHAT YOU KNOW, BUT WHO YOU KNOW?", WELL SUCH WAS AND IS THE CASE. WE ARE STILL IN A VERY GOOD TIME WINDOW FOR THIS TO TRANSPIRE. WE ARE SO VERY CLOSE…
Guru Critic, If they are "rubbing elbows" with the "elite", then they, Tony, Okie, TerryK, etc, should have "cashed out" too, but they haven't. Now they want you to think that unless you are a part of their pumper group that you won't know what is going on or will miss your opportunity to exchange, pumping at it's finest.
12-9-2013 Intel/Newshound Guru Poppy3 Like Kuwait and China both reported the day and days before they rv'ed that they would not be raising the value of their currency and the day they actually took out a full page ad in the WSJ saying they would not be doing a rv for at least months later, they RV'ED that very afternoon. WE are looking very positive at this time.
dinarguru