Iraqi Dinar Guru opinions 12-9-13
Iraqi Dinar Guru opinions 12-9-13
12-9-2013 Intel Guru TD I must also reiterate & confirm what others have stated properly concerning whales, politicians & other fat cats cashing out and we peons are still in a holding pattern. I also checked just this morning with my PTB amigo in Iraq and he knows OF NO ONE either there or worldwide that also has cashed out and he rubs elbows with the wealthy and powerful. There also STILL has been NO IN COUNTRY RV. Any rate change will happen almost instantly worldwide.
12-9-2013 Newshound Guru tlm724 Article quote: "al-Hashemi said economic expert, Dr. Hilal Taan that the application of the tariff law partially limit the high prices being applied to materials and goods to upholding citizens' lives directly… has revealed a tendency government to apply tariff law in part on certain goods this month" *hallelujah* how can you bring your country into a free market economy while losing billions of dollars every year? The answer: you can't!! They must implement the tariffs and pass The Law on the Protection NOW!
12-9-2013 Newshound Guru Tlar Article: "Iraqi Chamber of Commerce: Iraq to join GCC Chambers of Commerce [Gulf Cooperation Council Chambers of Commerce]" IMO Iraq will not be a full member of the GCC until they have a currency with value. The main reason is that the GCC will have a common currency with which to do trade in. It is a basket of each member countries currency. It is determined at the rate of exchange of each country at the time the common currency comes into being.
12-9-2013 Newshound Guru Tlar There are rules to this basket. How much a currency can increase or decrease in value each year is limited to a specific predetermined percentage. The purpose is to stabilize the rates. Iraq would be stupid to join the GCC in the common currency at these levels locking them in at 1166, to a slow growth from there. I feel very sure they will not join while their currency rate is this low.
12-9-2013 Newshound Guru Millionday Article quote: "expectations parliamentary indicated to the possibility of hauling general budget bill to the House of Representatives if heal next Tuesday, to be of the first laws that put the utmost importance in the community." now as we see this is tuesday the 10th…the meeting on the budget by parliament – not the 15th. [They moved it up.]
12-8-2013 SUPER PUMPER Guru Okie_Oil_Man ANOTHER SUNDAY NIGHT AND ALL IS WELL-(SOUNDS LIKE SANTA IS ON THE ROOF) LETS SEE WHAT DEVELOPS TONIGHT. WE HAVE BEEN PROMISED THIS ON A DAILY BASIS FOR 10 DAYS NOW AND SURELY ONCE THEY WILL BE CORRECT–THIS IS A VERY GOOD TIME FOR ALL OF US…NOTICE I DID NOT STATE DEFINITE TIME??–INFER WHAT YOU MAY. NOT BEING SECRETIVE–JUST CONSERVATIVE.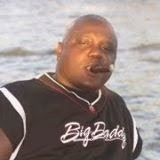 <–12-8-2013 SUPER PUMPER Guru TNT Tony
I wish I had the 800#s to give you, but I don't (not yet). I just wanted to take this time to let everyone know that both the IMF and the UST have informed us that they have completed or are completing their pre-RV exchanges tonight. I know that all call centers have been placed on standby or on call for tonight. I know that security has also been placed on standby or on call. They are currently having high level meetings with both. I don't know if this will be activated tonight, but I do know that I am being told it is/should be our turn now.
Guru Critic, Now it is "pre-RV exchanges"? How can you "exchange" before the "RV"? Is this pumper saying that the banks and "call centers" are going to open all night so we can exchange? (What is a "call center" anyway?) No banks are going to stay open all night for us "peons" to exchange, that notion is absolutely absurd. As I stated over the past months, these pumpers will be running out of things to say, or come up with, when "their" "RV" time frame is wrong. Gosh, what will they come up with next to keep their sheeple on the hook?
12-8-2013 SUPER PUMPER Guru TNT Tony I…believe in the contacts that I have. They have told me again today, that people were paid out yesterday and though they don't know each other, they all came with the same $32+ rate. So if tonight is our night great. If tonight is not our night, I look forward to tomorrow, because one thing I know for sure is…IT IS COMING. …they agree you should have been paid by now. Let's let them have their meetings tonight and see what happens. Everyone is saying it is now our time. (I don't know what day that really means, but I am hopeful for tomorrow.)
Guru Critic, NO ONE HAS BEEN PAID OR EXCHANGED YET!!! If the figure 32+ is even relevant, then it must be $1 USD would buy 32 Iraqi dinars, not the other way around. That translates to a .031 cent rate, or 1 million dinar would "cash in" for $31,250 USD. Since these pumper guru's made the rates up, I'm sure it is not what I just stated, but that amount would be "realistic" to start out with. BTW, what happened to the $38+ rate they have been claiming for months? (That is a rhetorical question, we ALL know the answer!!) LOL!
12-8-2013 Newshound Guru Stryker There are several articles out today stating that the Central Bank of Iraq is retreating from deleting of zeros and the issuance of a new currency. These articles are even stating that the Council of Ministers have even discussed this subject with the Central Bank and other officials. So I researched the Arabic side of the CBI website and the CoM website and neither have had any news or announcements on this subject…until we read it from the horses mouth it is just rumors.
12-8-2013 Newshound Guru Stryker The Council of Ministers have had meetings today as stated in these articles but…nothing on this. Just because it is printed doesn't mean it is fact, it may turn out that way but until these two important institutions print something on this subject don't believe it. We have seen positive articles stating the time is right and now these. Either way we wait for official statements, not he said, she said type articles.
12-8-2013 Newshound Guru Kaperoni we need to keep in mind what the primary goal is…that is the CBI moving to Article VIII. Once they do that, the dinar will rise…there is no way to avoid it because Article VIII requires a new exchange regime (more than likely a float) and as the IMF states…a gradual appreciation. So despite…articles for and against the "delete zeros" project, what we want to see is the CBI open the banking system to world. IMO, that will happen very, very soon.
12-8-2013 Newshound Guru Kaperoni the banking system or IMF Article VIII is the key to the transition and investment in Iraq. Until that occurs, all the agreements, investors, ISX, WTO, etc. etc. will struggle to succeed. The success of the Iraqi banking system itself is depends on the transition. The banking system will continue to be nothing more than currency dealers unless they open it up.
12-8-2013 SUPER PUMPER Guru Bluwolf WE WAIT ON THE CERTAIN UNSIGNIFICANT ELITE TO JUST BE OVER AND DONE WITH…PLEASE BE ON THE HIGHEST OF ALERTS FOR WE ARE TO BE CALLED IMMEDIATELY AFTER THE LAST PERSON GETS SERVED. THE BANKS WILL BE WORKING 24/7 ONCE YOU GET THE 800# AND THE INSTRUCTIONS…
Guru Critic, More absurd predictions from bluwolf. Not going to happen.
dinarguru